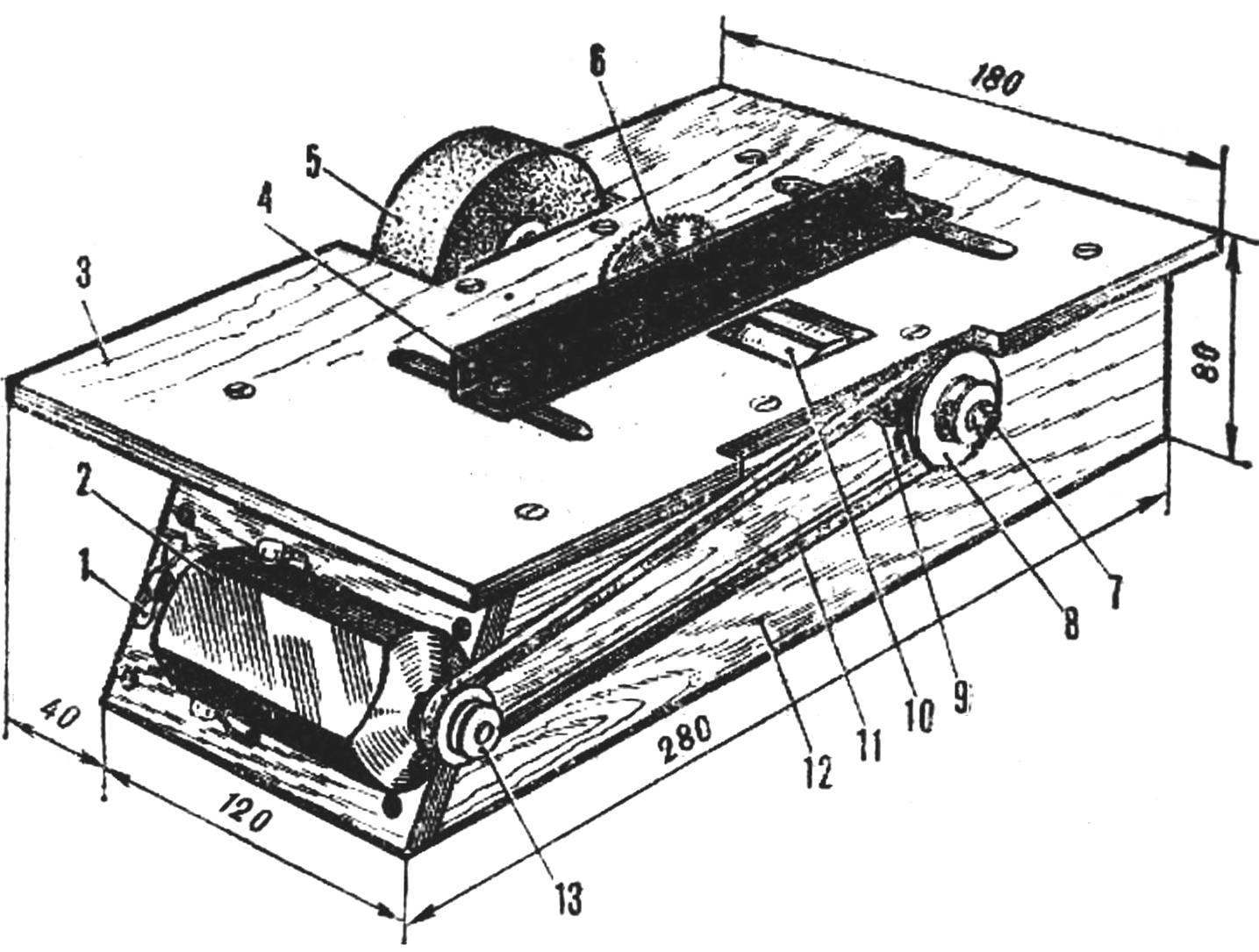 This machine will be your helper, if you're into modeling or just like tinkering. Even at home, you often need to cut the rail and otfugovat it or sharpen tool — all these operations "on the back" made by me machine. It's small — the dimensions 80X180X360 mm, so it is convenient to store in the apartment.
The machine housing is assembled from plywood. The side walls from desyatiletnego, the front (which is attached to the motor) with a thickness of 16 mm, and the rear of chetyrehkilometrovoy sheet. To be able to pull the drive belt by moving the motor, I made the front wall inclined (at an angle of 60° to the base). The machine table also plywood from a sheet thickness of 4 mm. All housing parts are fastened on the screws.
Driving and driven pulleys turned on a lathe from aluminum. Not the axles they are fixed by two M3 screws each. The spindle consists of three parts — a Central and two lateral. They are all made of steel rod Ø 6 mm. the spindle Rotates in two bearings with inner ring diameter of 4 mm.