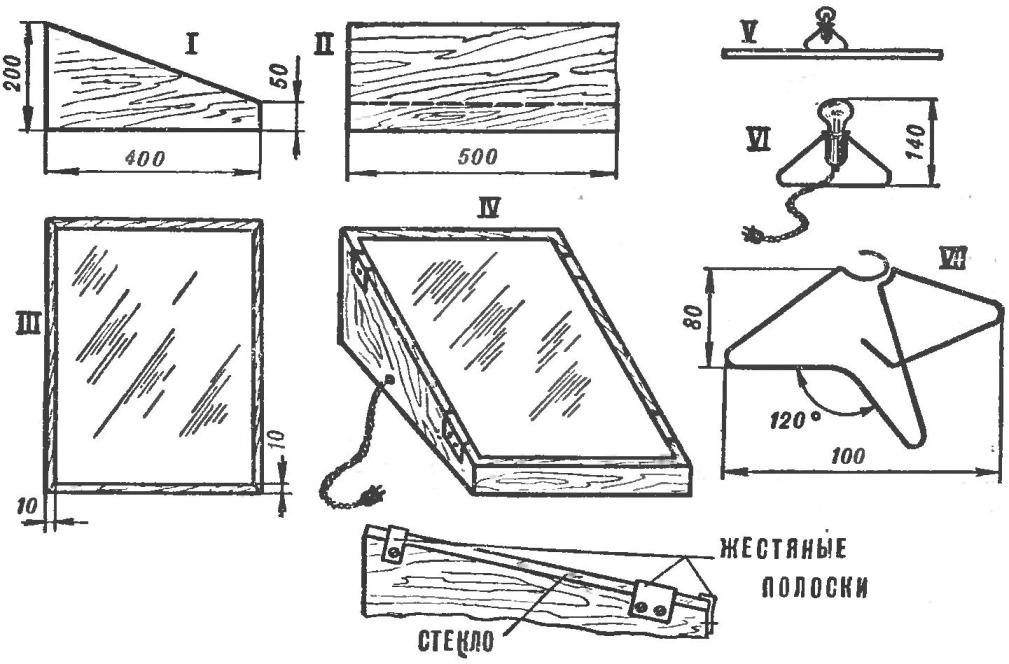 The frame is made of planks 10 mm thick, glued with joiner's glue. The lazy side walls are inserted two ordinary glass and are secured with strips of sheet metal. A stand for the bulb to make aluminum wire Ø 5 mm. Cord with plug is output through the opening in the side wall of the frame.
The drawing or picture to copy, placed between glasses, and top with a sheet of blank paper. Lamp, illuminating the bottom of the drawing gives a good view of its contours. A sheet of paper for convenience in the corners to glue office glue or tape.
KOCHETKOV
Recommend to read
AND THE ANGLE AND LENGTH
The ordinary carpenter's square — the right tool: it is easy to check or to mark the connection of the parts at right angles. However, he will be able to in addition to these functions...
TRAPPED IN THE"HOLLANDS"
The views of Americans on submarines before the First world war was somewhat different from those in European fleets. Overseas shipbuilders in those "baby" years of development of...