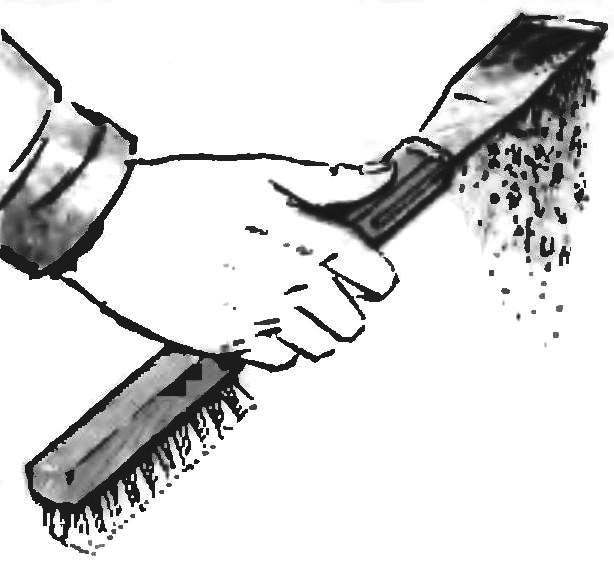 Such a tool would work if in wood handle metal brushes to punch the metal plate. The tool will be indispensable in the preparation of surfaces for repainting plate conveniently scrape loose layers of old paint and brush to clean up space for the new.
Recommend to read
ENGRAVING MACHINE
Engraving machine is designed for deep drawing of inscriptions and drawings on metal or plastic. In the machine used flexible shaft with collet BorderStyle from the medical drill. The...
THE ENGINE REVEALS THE SECRETS OF
In the hands of you new, smelling of castor oil Microdrive "meteor". How many mysterious ceroplastes hidden under the surface of Carter. How to get the engine to open all my secrets and...