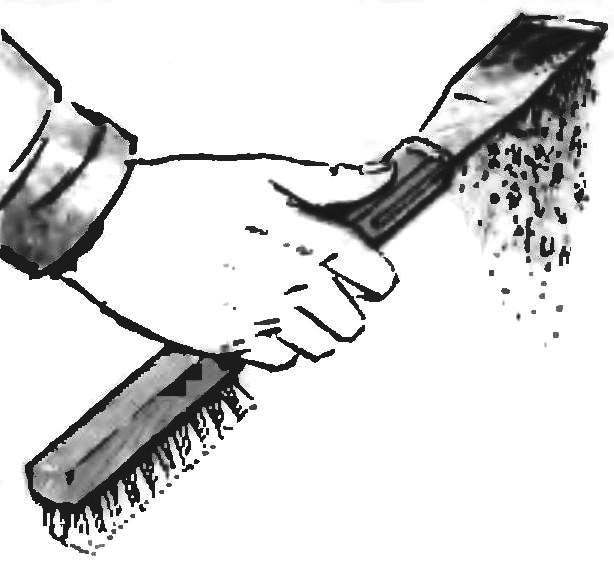 Such a tool would work if in wood handle metal brushes to punch the metal plate. The tool will be indispensable in the preparation of surfaces for repainting plate conveniently scrape loose layers of old paint and brush to clean up space for the new.
Recommend to read
ASSISTANT DEVELOPER
Folk wisdom says that man's life is not lived in vain, if you planted a tree, raised a son and built a house. And if the first two cases of special mechanisms is not required, when...
THE TU-154
Scale model 1:100. Tu-154 (NATO reporting: Careless — "Carefree," in the slang of Russian pilots - "Tupolev" or "Aurora" (from Avrora Cruiser), for three pipes - nozzles) — trimotored...