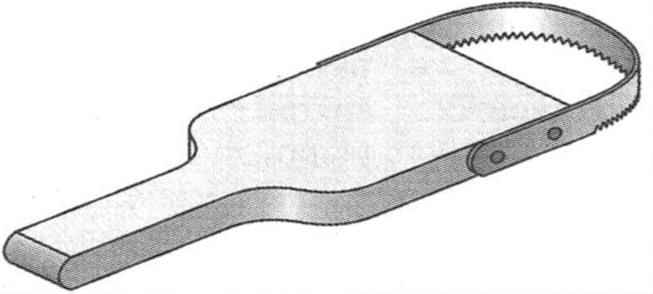 When you have to prepare for painting surface with long layers previous updates, it is always difficult to remove them.
The work will be simplified if it is to make a special scraper made of wooden planks with arched fixed on her with the blade of a hacksaw on metal (with a pre-holiday fire): her toothy edge will cope with any layers.
.
Recommend to read
DROPS ON THE TRANSISTORS
How nice to fall asleep to the rhythmic roar of the rain, as the happy jingle of the spring thaw! But should we depend on the vagaries of nature, when all you can hear at any time at...
CORRECT CANDLE
Razmeshalsya the edge of the brush with the bristles protruding or too sharp end of the teeth of the combs can be easily aligned with the flame of a burning candle.