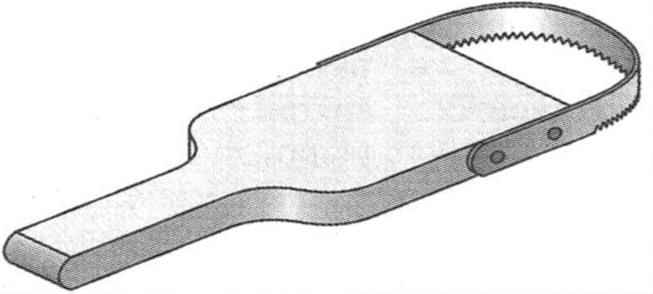 When you have to prepare for painting surface with long layers previous updates, it is always difficult to remove them.
The work will be simplified if it is to make a special scraper made of wooden planks with arched fixed on her with the blade of a hacksaw on metal (with a pre-holiday fire): her toothy edge will cope with any layers.
.
Recommend to read
A PIECE OF IRON WILL BE SHARP
Qualitatively the condition blunt piece of iron of a plane is not easy even for an experienced wizard. Especially manually. As anyone tried, but to preserve the desired sharpening angle...
ETERNAL SCOOP
No words, plastic dustpan easier and more hygienic than metal. But its working edge for strength are made thick, and it is an insurmountable barrier for dust: not just a broom, even...