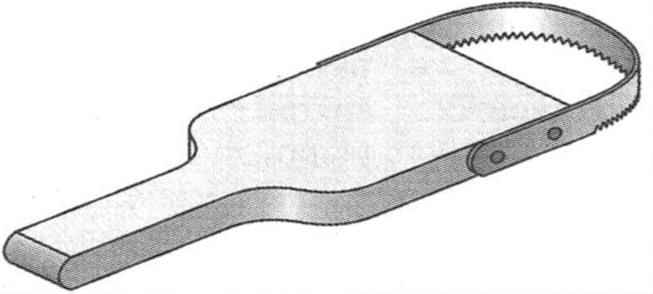 When you have to prepare for painting surface with long layers previous updates, it is always difficult to remove them.
The work will be simplified if it is to make a special scraper made of wooden planks with arched fixed on her with the blade of a hacksaw on metal (with a pre-holiday fire): her toothy edge will cope with any layers.
.
Recommend to read
IN FLIGHT THE ROTORS
No, it's not helicopters. Speech will go today about snakes. You ask: can l find something in common between these very different devices? It is possible... the fact that the serpent...
ESCORT DESTROYERS
Inevitably looming at the end of the 30-ies of the threat of war forced the British Admiralty to take all possible measures to strengthen the fleet, and to do this required quickly and...