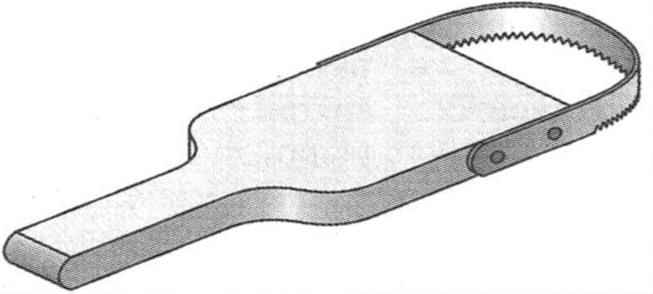 When you have to prepare for painting surface with long layers previous updates, it is always difficult to remove them.
The work will be simplified if it is to make a special scraper made of wooden planks with arched fixed on her with the blade of a hacksaw on metal (with a pre-holiday fire): her toothy edge will cope with any layers.
.
Recommend to read
JUST VERLIN TUBE
To make a hole in a wooden part during the repair of furniture when the hand met the pen drill, using a metal tube from the bottle and drill. It is necessary to impose on the long M4...
SKILLFUL IMITATION
Sometimes at sea the second tier questions the defense put unsoluble problems, missing that great powers have just in principle. So, Spain, its naval policy dictated not by economic...