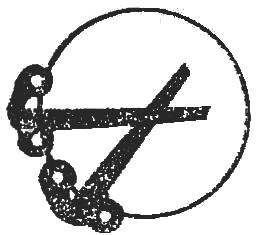 Before there was the drawing tool for finding center of round parts. My version of such a device — shaped ruler, cut from steel plate with a thickness of 2-3 mm. hole is punched on the line, strictly perpendicular to its working edge, is inserted and fixed by soldering to steel pins, machined rod d 10 mm.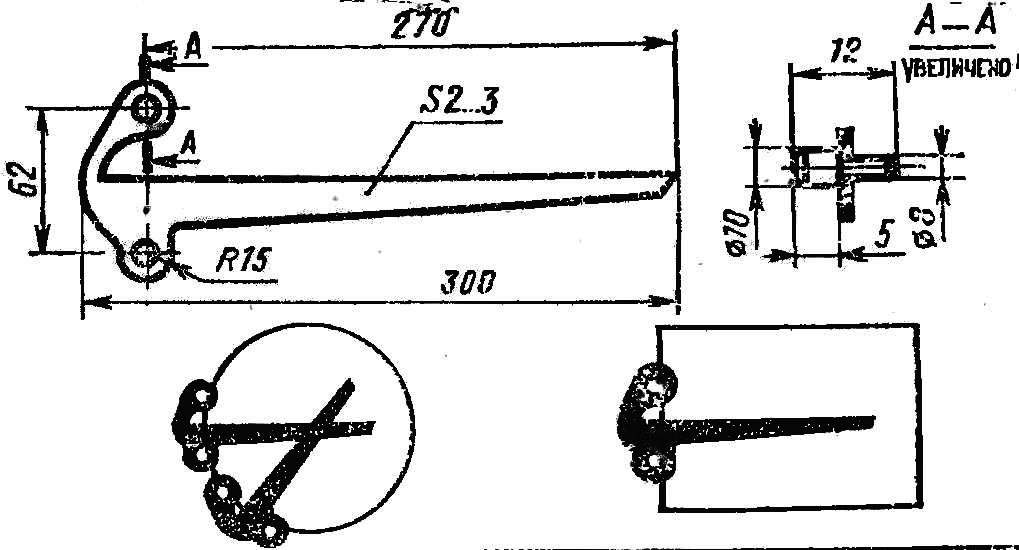 Apply tsentroiskatel on the end of round details that both pins touched the cylindrical surface — the range will indicate the direction to the center. The point of intersection of two radial notches will give the position of the center of the circle.
The tool is convenient to use as a square and the layout of rectangular parts.
V. KHRUSTALEV
Recommend to read
"SCHOOL" CUTTER
Rationalization proposal Lyubertsy student of secondary school № 42 of Yuri Furmanov. How to ensure all novice turners cutters? Almost every school workshop this problem exists. The HSS...
DRILL WITH RADIATOR
Modern engineering makes high demands on the materials, and they, in turn, to the machining tools. Not by chance all the exhibitions NTTM necessarily demonstrates the new development of...