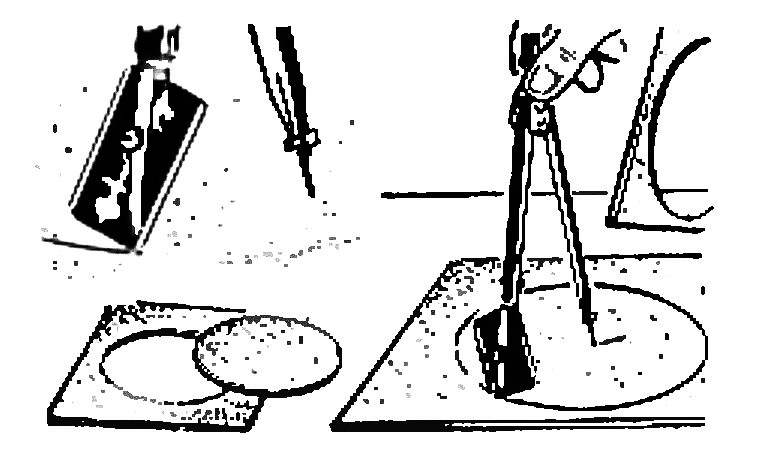 Carefully cut a circle from the cardboard using scissors is very difficult. To help in this work can usually tsyrkul fixed in his foot, as shown in the figure, a razor blade.
Recommend to read
PISTON — JET
Every year fewer and fewer aircraft with piston engines. Lightweight, economical running on cheaper than gasoline, fuels, jet engines replacing piston even from agricultural aviation....
THE LAST BIPLANE OF THE CURTISS COMPANY
In the history of American carrier-based aircraft has a prominent place scout bomber company Curtiss SBC HELLDIVER, which was the last carrier-based aircraft-a biplane at the naval...