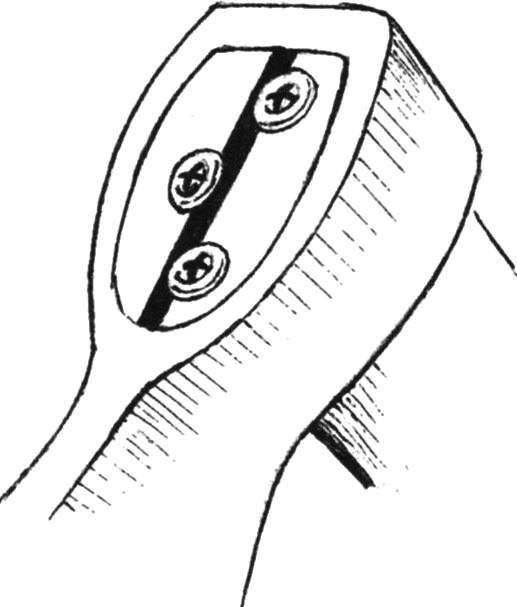 The end of the stick in the hole of the butt is held by the wedge. But eventually, the knot loosened and then the axe is to work not only uncomfortable,but dangerous.
If time and opportunity "to peremeschenii" ax no, do at least a simple temporary "ersatz"-mount – tighten a few screws with the so-called "press-washer" on the end next to a regular wedge.
Recommend to read
ONE OF THE KV SERIES
"...Earth was a dull rumble, and on the outskirts of the village of Sitno seemed huge armored vehicles unusual bright yellow color. Glistening tongues of shots, they were slowly sliding...
GARDEN CART – FROM THE PAST TO THE FUTURE
Over thirty years ago fate would have it, so I went into the house of Fyodor Nikitovich, Kuhtenko. This man's life was not easy. The dispossession of the family of the parents in the...