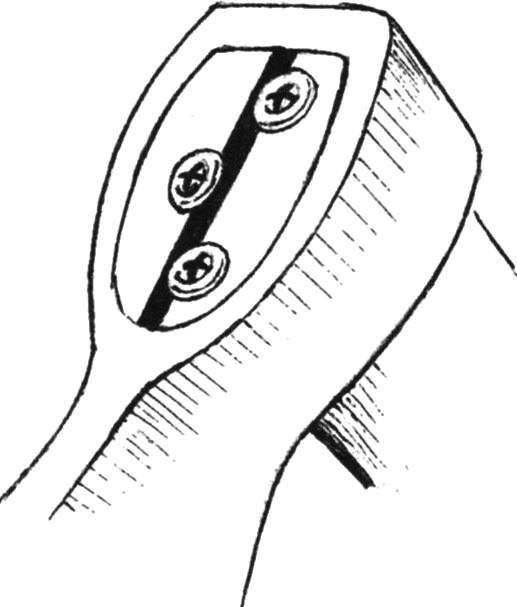 The end of the stick in the hole of the butt is held by the wedge. But eventually, the knot loosened and then the axe is to work not only uncomfortable,but dangerous.
If time and opportunity "to peremeschenii" ax no, do at least a simple temporary "ersatz"-mount – tighten a few screws with the so-called "press-washer" on the end next to a regular wedge.
Recommend to read
THE GROOVE HELPS TO BEND
Procurement of thick sheet metal (3 mm and above) to bend at home will be easier if bend line is pre - "grinder" to make an incision to a depth of at least half a millimeter.   A....
TAMING THE TANGLE
There are numerous ways to make current, to the ball of yarn did not run away and not out somewhere. The easiest is to put it in a box, basket, or, as shown in the drawing, just the right size jar.