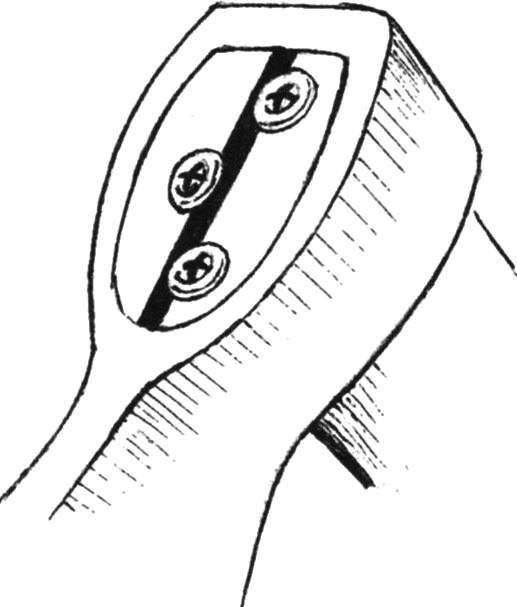 The end of the stick in the hole of the butt is held by the wedge. But eventually, the knot loosened and then the axe is to work not only uncomfortable,but dangerous.
If time and opportunity "to peremeschenii" ax no, do at least a simple temporary "ersatz"-mount – tighten a few screws with the so-called "press-washer" on the end next to a regular wedge.
Recommend to read
TV-WARDROBE
To protect children from excessive TV in the absence of parents, it is easy to make a special lockable bedside table-wardrobe, in which you can "hide" not only TV but also other...
THE GUITAR PICCOLO
The widespread use of electric guitar inherited a system from its predecessor — the six-string Spanish guitar. In this case the highest note that you can use on the tool — usually "e" in...