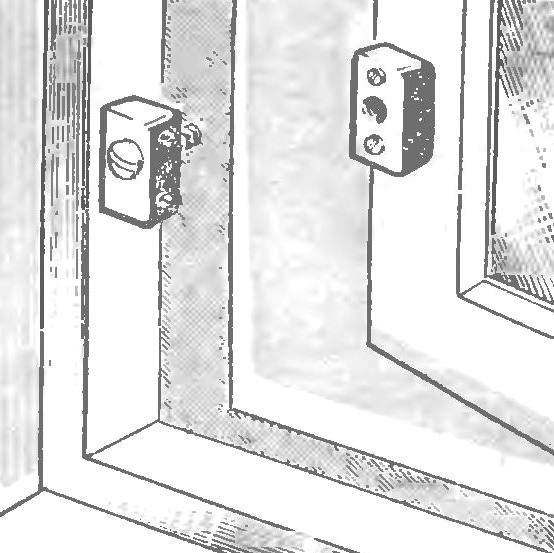 To the wind blew locks window frame, extend it by another device consisting of two metal bars with holes. Fasten one on the window frame and the second frame. In the last hole you need to cut the thread corresponding to the screw which is passed through the first bar. Tightening the bandage, we securely fix the window.
Recommend to read
HOW TO SHORTEN THE BOLT
To shorten a long bolt or stud, such a task is not so rare encounter tinkerers. In order not to damage the grip of the thread, I suggest to use a simple tool, which is a metal strip 5-10...
SOCKET — LOCK
To keep the inquisitive child" from dangerous "experience" with an electric shock will help a simple device. In textolite disc Ø 38 mm and a thickness of 2 mm drilled Central hole Ø 3 mm...