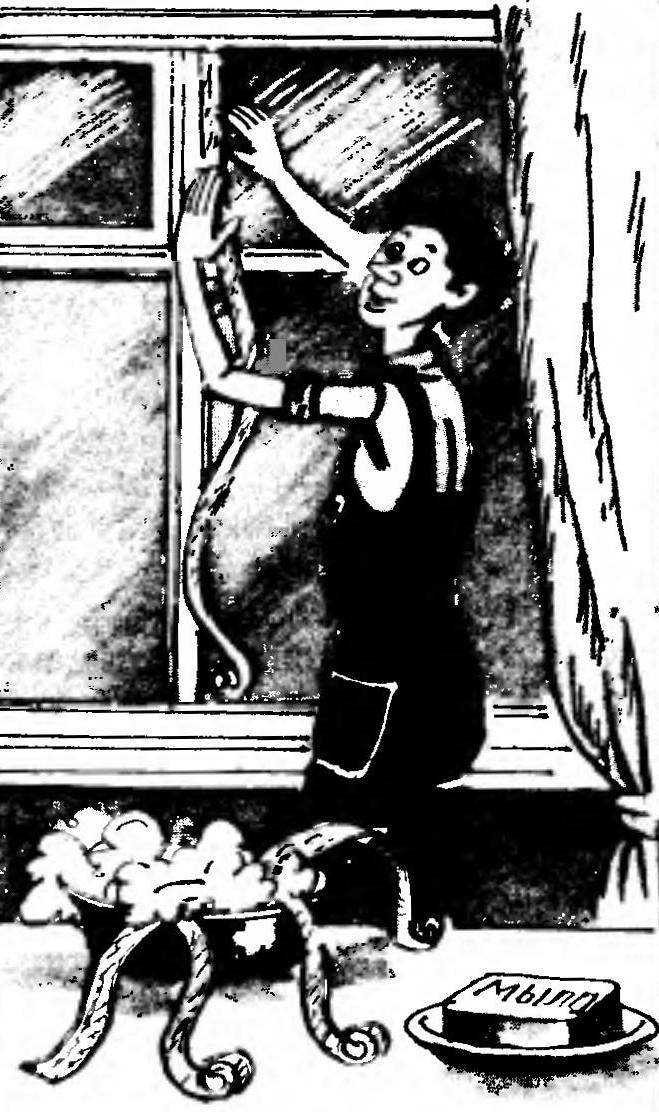 Insulated Windows in the winter, the glue is not paper, and fabric strips. Not paste, and soap. Such strips can easily be glued and be removed easier with the onset of heat and, if necessary, can be a few years. The harvested strips of different widths: 4, 6, 8 centimeters long, 80 centimeters.
O. EVDOKIMOV, Saint-Petersburg
Recommend to read
HOUSEKEEPER-CLIP
When the need arises to have a variety of door keys, the more of the same type, it is advisable to gather them in one clip strung heads on the bolt and not tightening too tight with the...
THE TREE WAS LIT
Rosli new year holidays. Very pleasing to the eye colorful lights of garlands on the Christmas tree. However, the "old new year" series of light bulbs in garlands of Chinese...