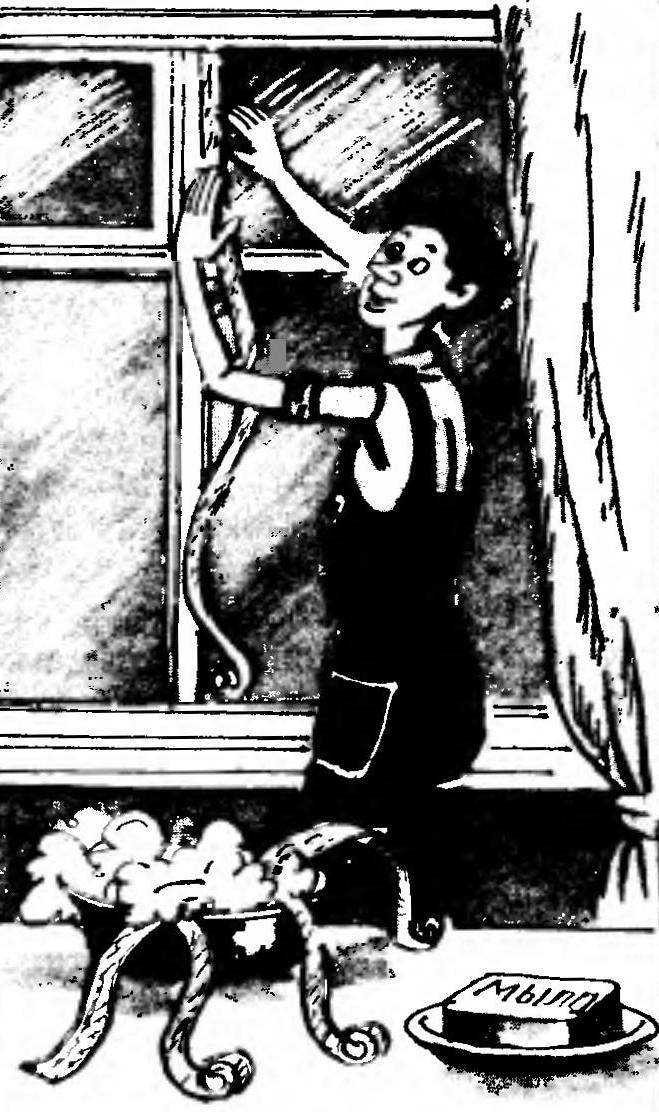 Insulated Windows in the winter, the glue is not paper, and fabric strips. Not paste, and soap. Such strips can easily be glued and be removed easier with the onset of heat and, if necessary, can be a few years. The harvested strips of different widths: 4, 6, 8 centimeters long, 80 centimeters.
O. EVDOKIMOV, Saint-Petersburg
Recommend to read
"WATER BUG" – THE FISHERMAN'S BOAT
Some fishing without a boat? Especially on large bodies of water. Want to make an original, near-silent boat? To business, then. Look at the picture. Interesting boat, built on the...
HEAVY WILL BE EASIER
Universal hook for easy carrying of bulky household items is easy to do from suitable tubing such as a roll-away bed. Especially for heavy things need an assistant and a second hook....