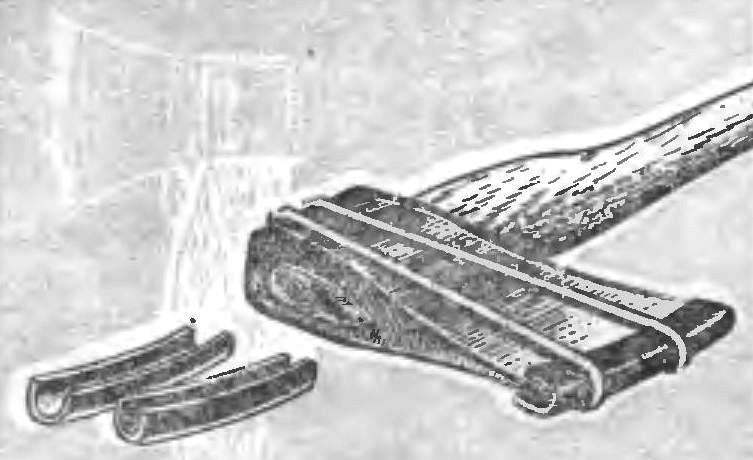 Maybe for a log splitter and still one notch more or less on its working edge; do not depend on it, it will split the log or not. Another thing — the axe of a carpenter or woodcutter: here and the work is not work, if the blade becomes blunt. Not by chance a good master to keep my instrument in a special canvas bag or carefully wrap the rag, burlap. Securely protects the tip of the axe is a simple device consisting of a segment of hose and two rubber bands. The tube is slit lengthwise and fits over the blade, then fixed with rubber bands.
Recommend to read
THE WHEEL IS NOT INVENTED, AND MADE
Whatever you say, the main and most available in the production of multigrade engine homemade all-terrain transport vehicles remains pneumatic— wheel with low tire pressure. But for a...
HEADSETS BOARD
Special cheap and practical furniture for garden house is not yet sold, so usually there dumped all the junk. But what looked good once in a city apartment, in a small country the room...