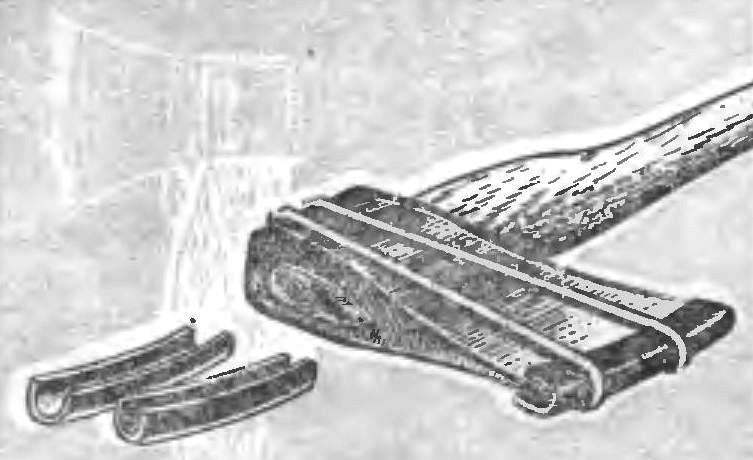 Maybe for a log splitter and still one notch more or less on its working edge; do not depend on it, it will split the log or not. Another thing — the axe of a carpenter or woodcutter: here and the work is not work, if the blade becomes blunt. Not by chance a good master to keep my instrument in a special canvas bag or carefully wrap the rag, burlap. Securely protects the tip of the axe is a simple device consisting of a segment of hose and two rubber bands. The tube is slit lengthwise and fits over the blade, then fixed with rubber bands.
Recommend to read
HAMMER IN THE MAIL
Of all the impact tools — an axe, a sledgehammer, a pick, and others more in the process suffers hammer: slip a large nail or chisel is not lost on its wooden handle. To protect her from...
THE CLIP BANDAGE
I saw in the hospital, as the nurse deftly fastened on me the bandage from the bandage: as usual, tying the cut end of the tape, and using some staples. Considered and marveled at the...