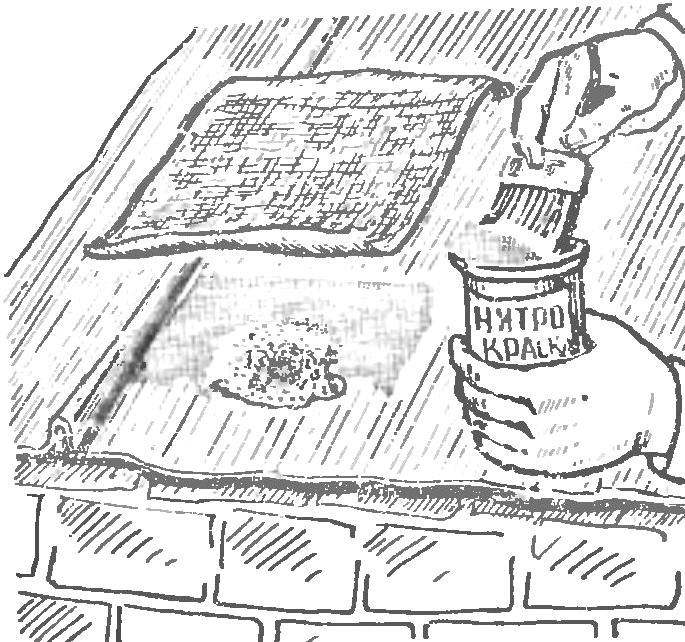 If you have a house or garden leaky roof — burst slate, rotten boards, rusted sheet metal, it can be easily repaired, placing the patch. The damaged area liberally spread with nitro, impose any tissue, it is also to cover with paint, fabric on top again and paint again, until then, until you get a four-layer coating. This patch is long and reliable.
V. BEZRUKOV, Vyazemsky, Khabarovsk Krai
Recommend to read
… WILL UNBALANCE
The quality of mortar depends largely on the quality of sand: it is necessary to sift carefully to avoid patches of clay, coarse particles, stones. To facilitate this work will help...
THE OIL "CAP"
In the multi-individual homes usually have Autonomous water supply system, which consists of a boiler, pipes, radiators and the surge tank. The inner walls of the tank is always wet from...