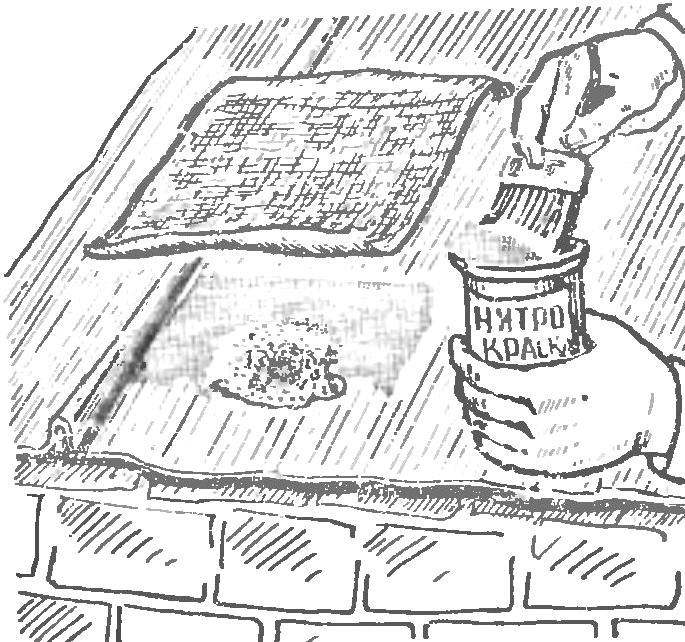 If you have a house or garden leaky roof — burst slate, rotten boards, rusted sheet metal, it can be easily repaired, placing the patch. The damaged area liberally spread with nitro, impose any tissue, it is also to cover with paint, fabric on top again and paint again, until then, until you get a four-layer coating. This patch is long and reliable.
V. BEZRUKOV, Vyazemsky, Khabarovsk Krai
Recommend to read
RUFF OF ROPE
Commercially available drills are equipped with different attachments and accessories. I suggest another attachment. With its help you can easily clear the body avtomobila against rust...
"BROAD-SHOULDERED" GOATS
If you have extensive repairs to the walls or ceiling, a ladder is not enough: we need a reliable platform. So, and goats, which will form master. To simplify this preliminary work, use...