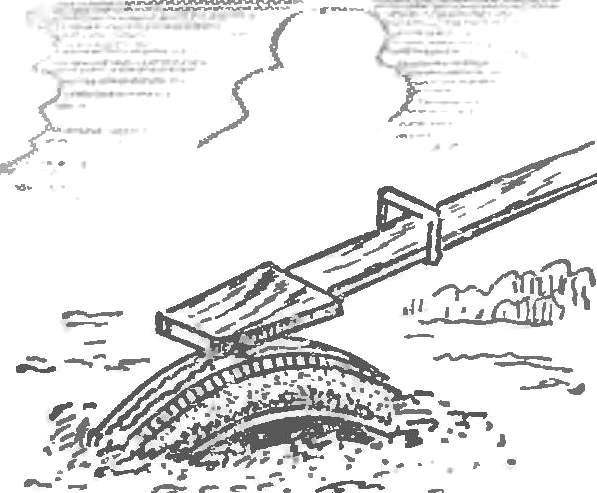 Never empty on the Playground, even the most simple swing-weights. Like the guys, strongly rebounding yogis, to fly up. But the landing is often less than pleasant: a little miscalculated the forces of the child, and should be hard hitting the edge of the Board on the ground. Well, tuck under his leg, can not do without tears. To avoid this, cut in half served the tire and zagubica in the ground, as shown in the figure.
Recommend to read
FORMWORK — STRUBTSINKU
When the need arises to make a concrete column or some other vertical structural element, for fastening the boards of a timbering used a variety of means at hand: wire, nails, all kinds...
TWO-HANDED BARREL…
To lift and move manually to a large barrel and it is not easy and inconvenient: not to hold on. Meanwhile, equip it with a pair of convenient handles very easy. Do in the side wall at...