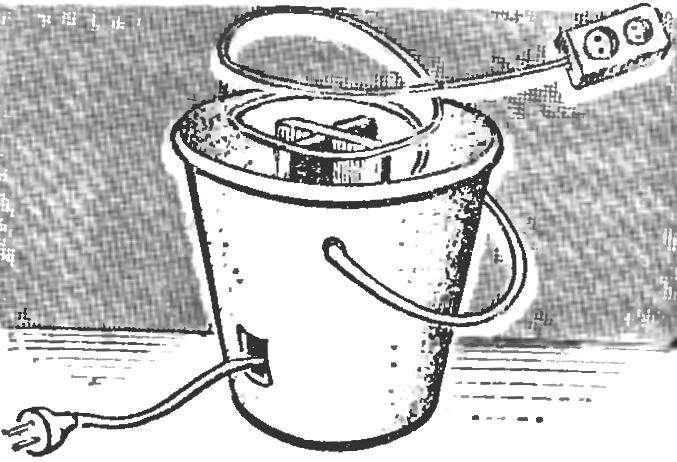 Long cord extender often gives a lot of trouble: tangle, tied knots… to get Rid of this kind of "Gordian knot" will help a simple device — a wooden cross, fixed to the bottom of a plastic bucket. The plug at the end of the cord is expelled through the hole drilled in the side of the bucket. When stored the wire for the spiral coil is placed in the bucket around the cross.
Recommend to read
POURED "ON THE NECK"
Some plastic and metal containers — cans — sloping neckline. Of them conveniently pour out contents, and in this sense, the design, of course, justified. Also said to fill the canister...
"KLINTSY" — UNIVERSAL MECHANICAL PATTERN
To check the symmetry of the punch of a model of the ship on the drawing manufactures all of its frames (or polosamote). Although this work is easy, but requires time and material cost....