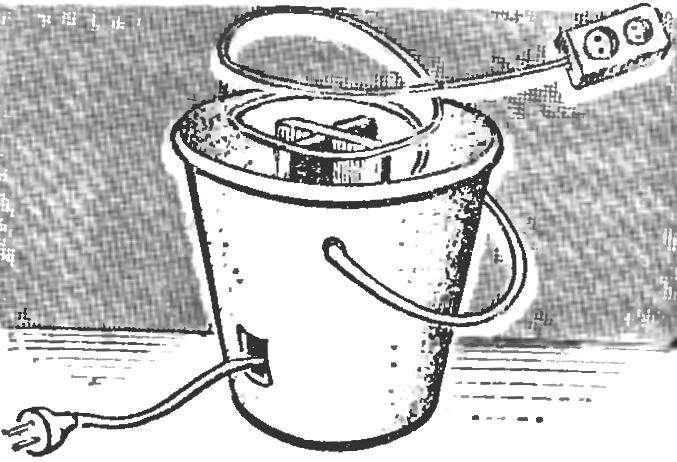 Long cord extender often gives a lot of trouble: tangle, tied knots… to get Rid of this kind of "Gordian knot" will help a simple device — a wooden cross, fixed to the bottom of a plastic bucket. The plug at the end of the cord is expelled through the hole drilled in the side of the bucket. When stored the wire for the spiral coil is placed in the bucket around the cross.
Recommend to read
SHOULDER TIE
In the closet or the wardrobe of any design there are shelves or brackets, hangers for placement and headwear, and outerwear, and shirts. But ties — no special device, except that the...
CLAMP FOR COIL
The wires of electrical appliances, having a large length, it is easier to keep folded in a coil. And to lock them in this position, you can make a special clamp. For example, from...