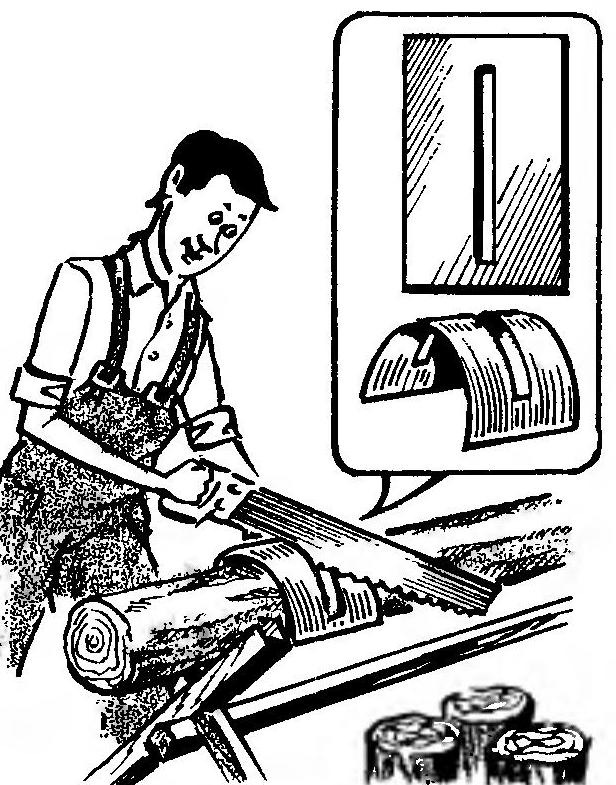 If you have to saw a certain number of wooden rods with a strictly perpendicular end faces, it is advisable to pre-make auxiliary guiding means conductor. It is necessary to take flexible sheet metal (e.g. sheet steel) and any way you cut it narrow slit. Enough now to wrap a sawn sheet rod and the slot will guide the saw exactly perpendicular to its axis.
Recommend to read
WHEN THE ANGLE IS NOT A PUNISHMENT
Sand the angle of the junction of the wooden parts is a handful. However, the operation is much easier and faster if use the bar, one face of which is cut down at an angle of 45°: wrap...
ANY CLEAVAGE
be easily treated with sandpaper, if you use this wooden rod of suitable diameter. The operation is performed through wrapped around it a piece of sandpaper required granularity.