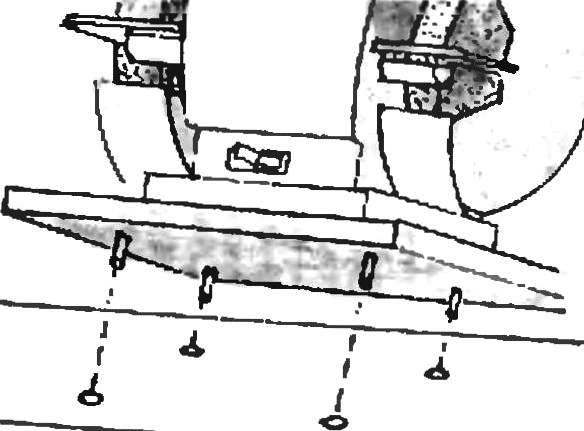 A lot of trouble delivers the movement of the machine along the surface of the workbench during operation. This can get rid of the crafting for each stanochek stand with four spikes, and the bench, drilled the appropriate holes.
Recommend to read
SCREW PLUS BAR…
...make a surface gauge. In the block of hard wood drilled a hole in which is screwed into the screw. Use a screwdriver to set the distance required for the application of risks.   ...
ANY CLEAVAGE
be easily treated with sandpaper, if you use this wooden rod of suitable diameter. The operation is performed through wrapped around it a piece of sandpaper required granularity.