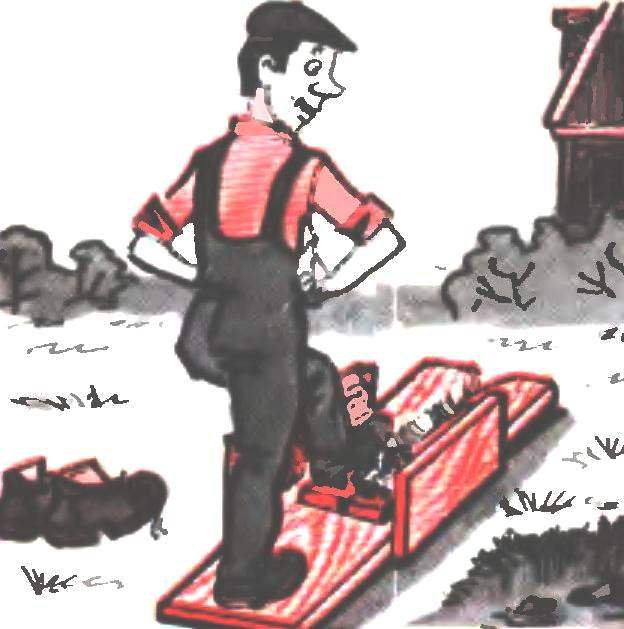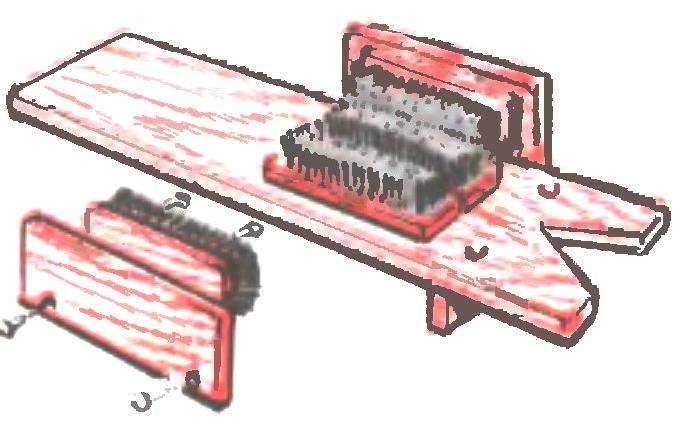 Four boards and four brushes is all that is required in order to in the hall of the rural house or cottage has a very convenient fixture for shoes. Thanks to him, easy to remove even tight boots or a few movements to clean dusty shoes.
Big Board with a cutout main under it — a small reference; the other two form the sides. How to place the brush— it is clear from the figure.
Recommend to read
THE STORE LOADS
In Amateur practice when developing or establishing a device is often required to connect to it a certain load and still it is necessary to measure its output parameters. This scheme...
AND LIFT, AND PLUNGE
Concerns on rural households do not count. There are those that are associated with lifting, loading or moving heavy objects. But when workers, the performance of such work is...