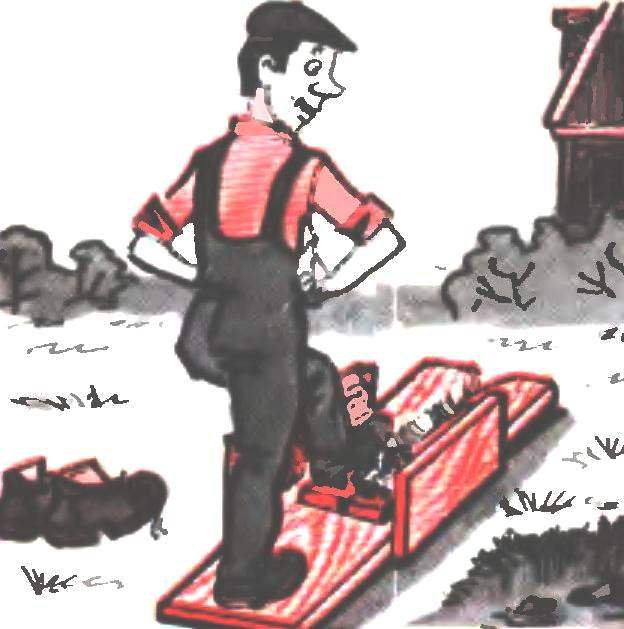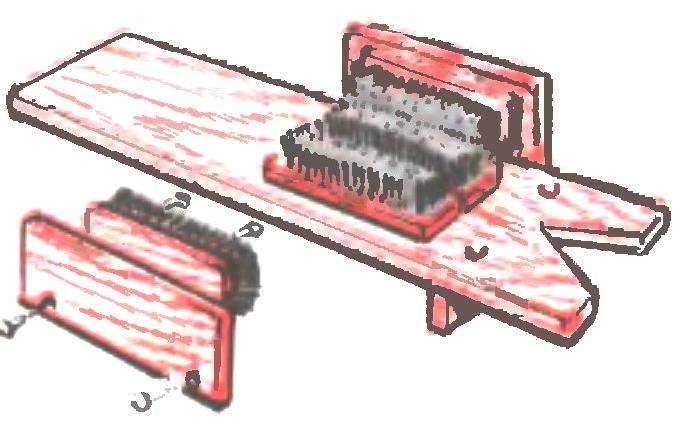 Four boards and four brushes is all that is required in order to in the hall of the rural house or cottage has a very convenient fixture for shoes. Thanks to him, easy to remove even tight boots or a few movements to clean dusty shoes.
Big Board with a cutout main under it — a small reference; the other two form the sides. How to place the brush— it is clear from the figure.
Recommend to read
CRUISING THE "BORDER"
Concluding which lasted a quarter of a century the history of the cruisers of the "new generation", it is appropriate to think about "what would happen if...". Sense for the main "if" is...
THERMOELASTIC FOAM
In our self-similar groups the foam — some of the most popular materials. One day we read in the "M-K" (No. 9, 1977) about the different ways of processing foam. We liked most of the...