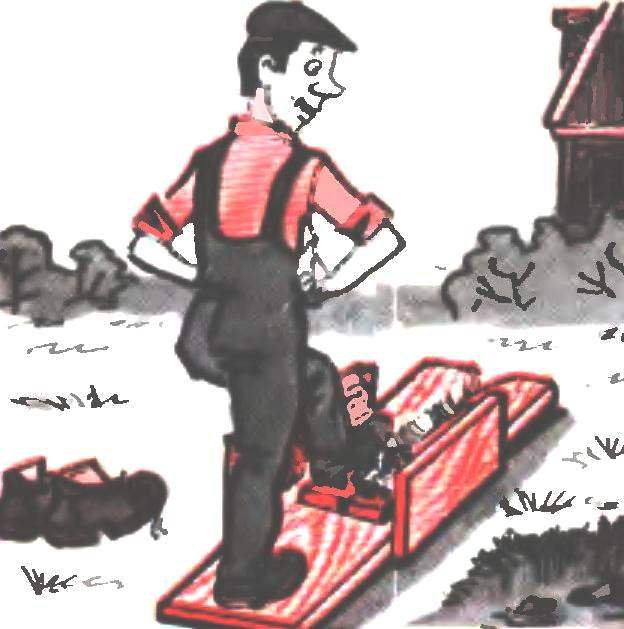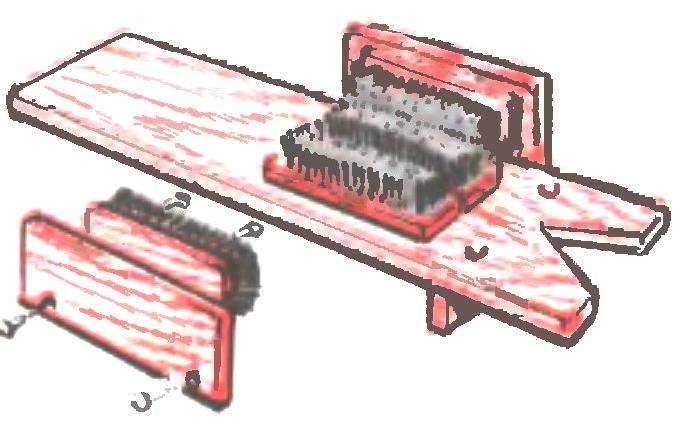 Four boards and four brushes is all that is required in order to in the hall of the rural house or cottage has a very convenient fixture for shoes. Thanks to him, easy to remove even tight boots or a few movements to clean dusty shoes.
Big Board with a cutout main under it — a small reference; the other two form the sides. How to place the brush— it is clear from the figure.
Recommend to read
ARMORED LOCUST
The creation of powerful airborne forces in Germany and the Soviet Union did not go unnoticed in the United States, and in February 1941, the Americans commenced their formation. And to...
BA3-21213 NIVA
In 2002 the famous Russian jeep "Niva" was 25 years old. The model VAZ-2121 became the first independent development of the Volga automobile plant. The design Department under the...