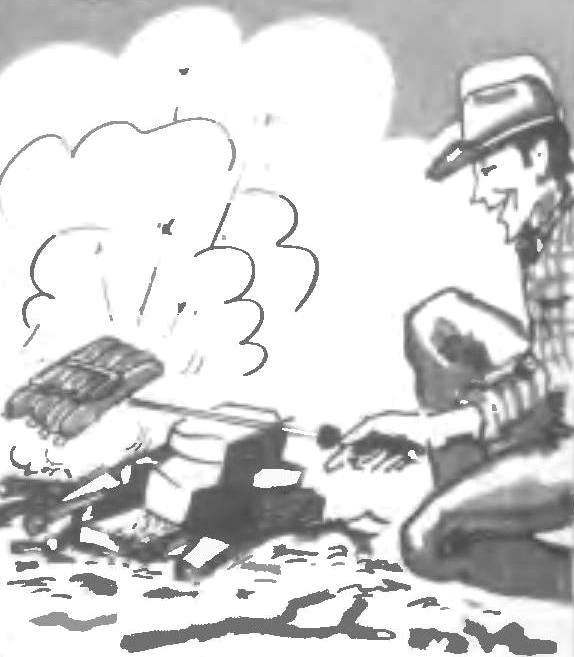 Sausages, as is known, before use should be boiled. In marching conditions it is not always possible, and attempt to reheat them over the fire, netknow on something sharp, fails heated, they break and fall into the fire. To solve this problem is proposed to make a thick narraweena wire that's a holder.
Recommend to read
NOW WON'T FALL
When pouring the boiling water from the kettle didn't fall cover, fabricated sheet metal a simple device that secures the lid in an inclined position of the kettle. C. DACKOW, Novovyatsk
WIRE PIGTAIL
If you want to twist the doubled wire, use the shown ways. Depending on the thickness of the wire, select the appropriate option: for a slim fit and a makeshift reamer with sewing coil...