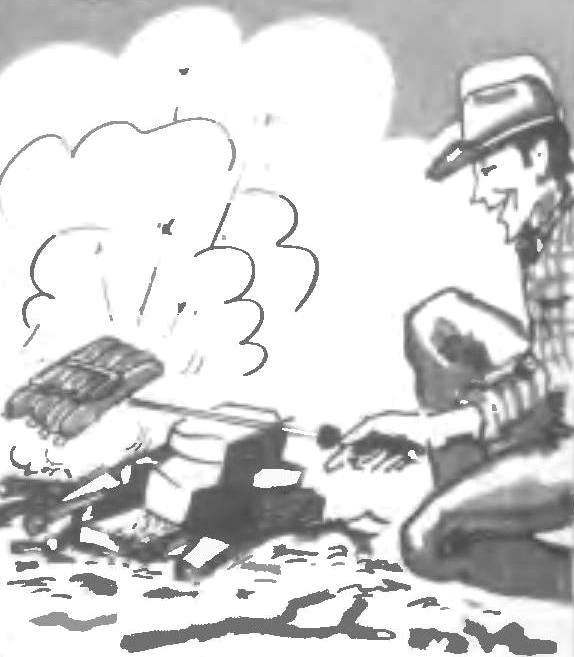 Sausages, as is known, before use should be boiled. In marching conditions it is not always possible, and attempt to reheat them over the fire, netknow on something sharp, fails heated, they break and fall into the fire. To solve this problem is proposed to make a thick narraweena wire that's a holder.
Recommend to read
RESCUE SKIN
It happens that the cover have not used the bottle or vial does not want to otsenivaetsya, as if glued. These, by the way, happens Vice versa and with a fresh, not yet opened glass or...
HOW MANY IN THE TANK!
How much fuel in the tank! This question always concerned the driver of the car, and the motorcyclist and the pilot of the trike. And if the vehicle with varying degree of accuracy to...