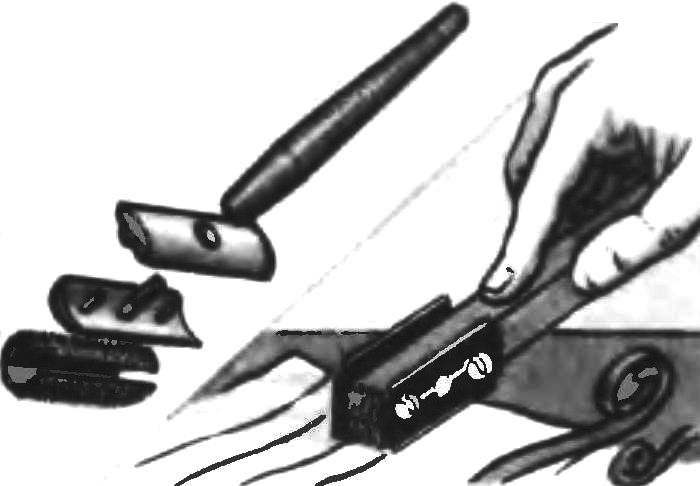 If you Unscrew an ordinary safety razor, you can use separately as the loom and the blade. Fix machine cut abrasive sandpaper is my best and you will get a convenient tool for grinding of small parts made of metal, wood or plastic. Blade, or two blades will need for making another tool, which is easy to cut tape strictly predetermined width from the leather, paper, polyethylene.
A. TIMCHENKO
Recommend to read
GRINDS RAZOR
What can you do safe razor? The question many will be surprised: of course, to shave, what else) well, ordinary bezopasni not so limited. This is easy to see, if you Unscrew it and use...
HAMMER IN THE MAIL
Of all the impact tools — an axe, a sledgehammer, a pick, and others more in the process suffers hammer: slip a large nail or chisel is not lost on its wooden handle. To protect her from...