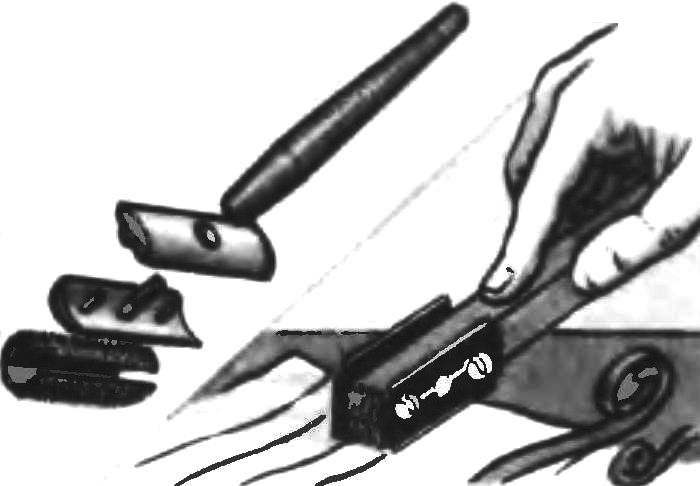 If you Unscrew an ordinary safety razor, you can use separately as the loom and the blade. Fix machine cut abrasive sandpaper is my best and you will get a convenient tool for grinding of small parts made of metal, wood or plastic. Blade, or two blades will need for making another tool, which is easy to cut tape strictly predetermined width from the leather, paper, polyethylene.
A. TIMCHENKO
Recommend to read
EARTHLY PROFESSION THAT
The development of the untold wealth of the North, Siberia and Far East is impossible without specialized vehicles. Many more years will have to transfer the cargos to remote parts of...
FUEL — CO2
On 37-th Moscow city competition of young men in the micro models, held at the tennis court "Dynamo", the attention of fans and athletes drew suddenly appeared in the air brightly...