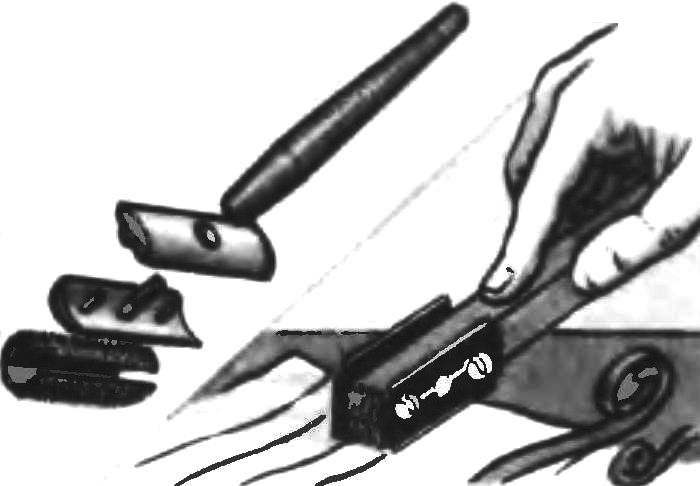 If you Unscrew an ordinary safety razor, you can use separately as the loom and the blade. Fix machine cut abrasive sandpaper is my best and you will get a convenient tool for grinding of small parts made of metal, wood or plastic. Blade, or two blades will need for making another tool, which is easy to cut tape strictly predetermined width from the leather, paper, polyethylene.
A. TIMCHENKO
Recommend to read
DUCT TAPE IS A TOW
Regular fabric duct tape can replace hemp, which plumbers use to seal threaded pipe joints and faucets. For this small strip you need to break into thin strands which are then twisted...
CAN BE BRIGHT, CAN FAINTLY
Want to improve your capital on the lamp. Say equip it with a dimmer glow (which is especially important when watching television), and compactly built-in outlet, resulting in the...