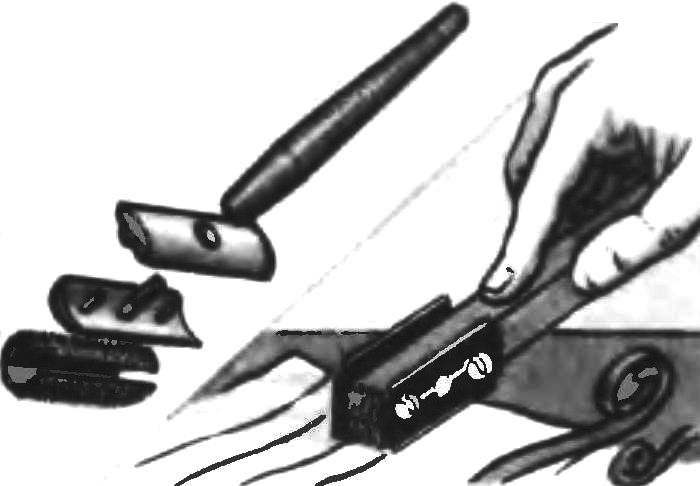 If you Unscrew an ordinary safety razor, you can use separately as the loom and the blade. Fix machine cut abrasive sandpaper is my best and you will get a convenient tool for grinding of small parts made of metal, wood or plastic. Blade, or two blades will need for making another tool, which is easy to cut tape strictly predetermined width from the leather, paper, polyethylene.
A. TIMCHENKO
Recommend to read
ALMOST NAKED GAULS
France withdrew from the First world war among the winners, but the state of Affairs she was far from rosy. The country suffered huge human and material losses, the civilian economy was...
WARM UPS
If the past winter has shown that you have carried out the insulation of the apartments (caulking Windows and gluing them to a paper tape) were insufficient, make sure that the following...