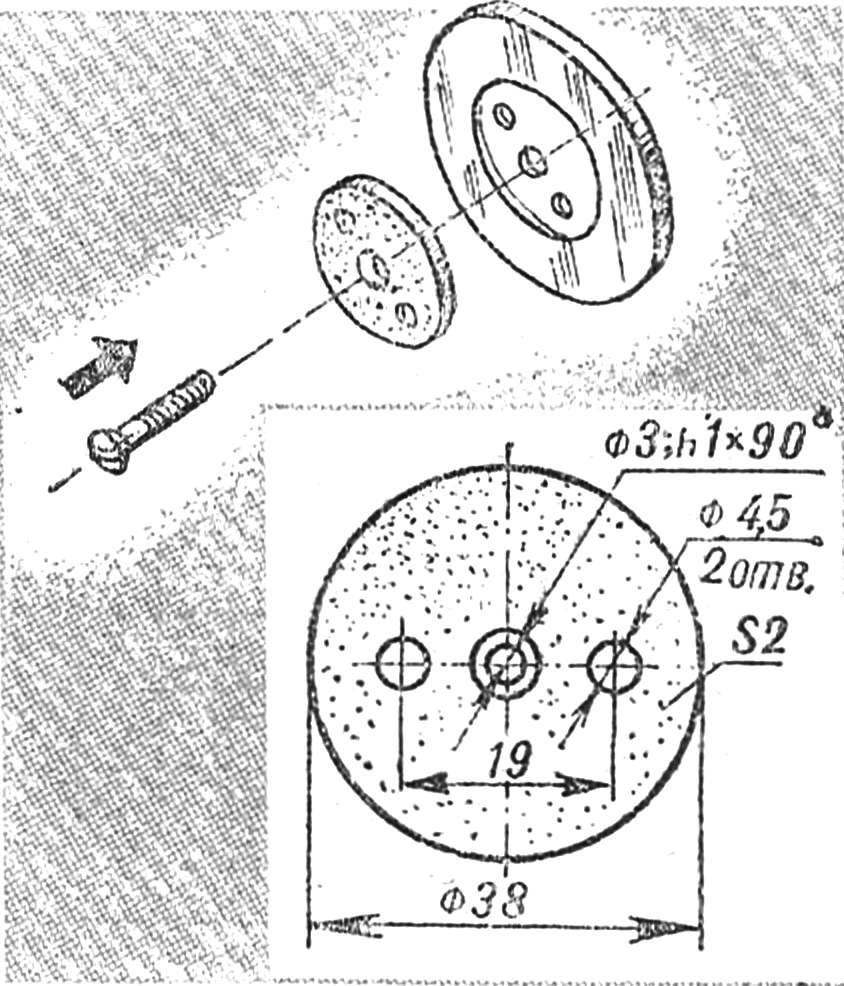 To keep the inquisitive child" from dangerous "experience" with an electric shock will help a simple device. In textolite disc Ø 38 mm and a thickness of 2 mm drilled Central hole Ø 3 mm and symmetrically from it at distance of 19 mm apart two holes Ø 4,5 mm. Installing the disk over the lid sockets, connect them with flat-head screws. Now when you turn off the device from the network by turning the textolite disc securely "lock" the socket.
SHARONOV, Novosibirsk, Russia
Recommend to read
NOW WON'T FALL
When pouring the boiling water from the kettle didn't fall cover, fabricated sheet metal a simple device that secures the lid in an inclined position of the kettle. C. DACKOW, Novovyatsk
MICRODRILL OF THE COMPASS
Often, while working on a model of a ship, I have to drill holes with a diameter less than one millimeter. To this end I have produced a handy drill machine. Maybe someone wants to make...