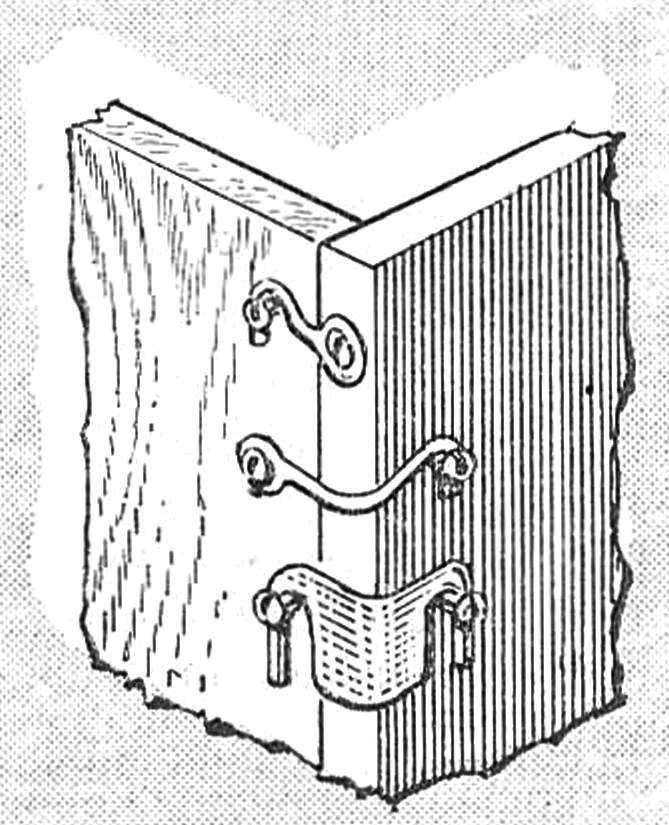 Sometimes you need to get easily collapsible gusset. Use the hinge type piano, but remove the axle. There are also more simple variant — with a normal hook. The figure shows three solutions for such constipation.
Recommend to read
"RUBLES"
In the first rank of the best projects presented by young technicians country in the Central exhibition NTTM-82, is "Rublis" — self-propelled plow-cultivator, or, as it is called, a...
THE ORIGINAL BRACKET
for hanging planters or ceiling can be made of a suitable wood bitch. To strengthen it on the wall, should be treated with a planed one side bitch and screwed to it with screws two metal...