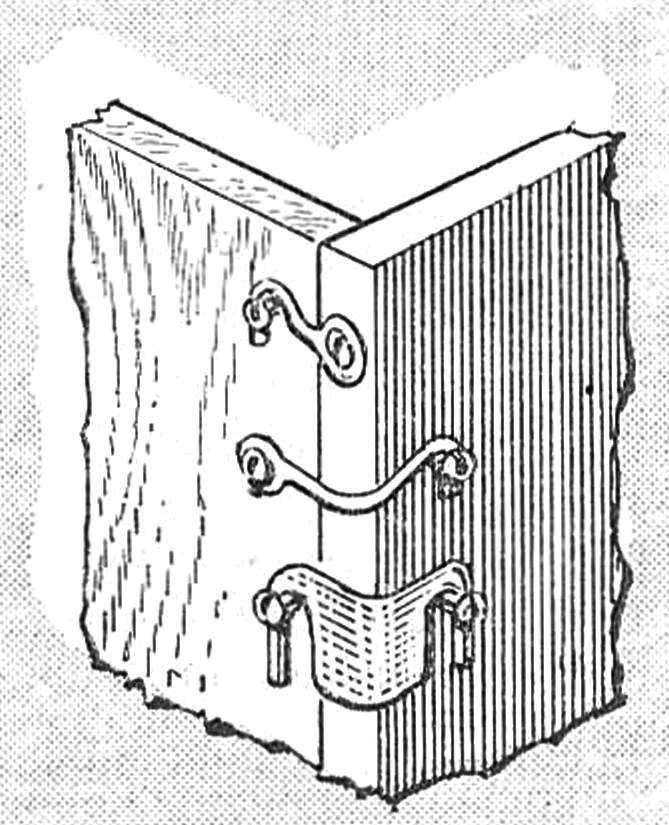 Sometimes you need to get easily collapsible gusset. Use the hinge type piano, but remove the axle. There are also more simple variant — with a normal hook. The figure shows three solutions for such constipation.
Recommend to read
"BOOM" — CENTER
For a couple of minutes of paper or paperboard will be able to make strenuously device that will instantly show you the centre of any circle, for example, the base of the cylinder. The...
A CHOPPER — WAS THE CLAMP
Do not rush to dispose of a worn grinder. From its attachment to the table will make a reliable clamp. Separate the attachment from the body with a hacksaw and remove with a file the...