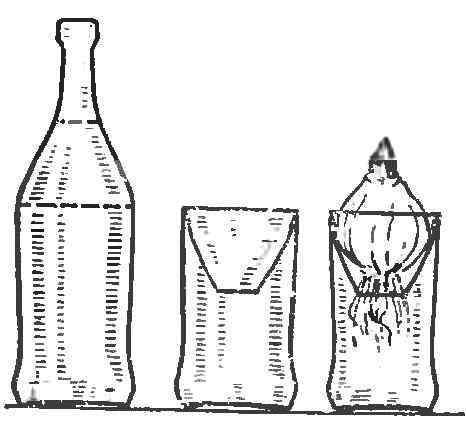 Those who are engaged in home hydroponics and grows herbs on the windowsill, suggest of plastic containers of different kinds of domestic dry and liquid substances to make a convenient receptacle for the germination of the onions.
Recommend to read
SCREW TIGHTLY
In cases when you want to prevent turning of the screw, screwed into a Board or plywood, I use a very simple way. Of stiff wire or a nail, whose diameter corresponds to the width of the...
BOAT-CLAMSHELL
Propose the layout diagram of the folding kayak with a rigid hull or a light boat in the yard, It consists of middle main part and two detachable sections — bow and stern, the kayak is...