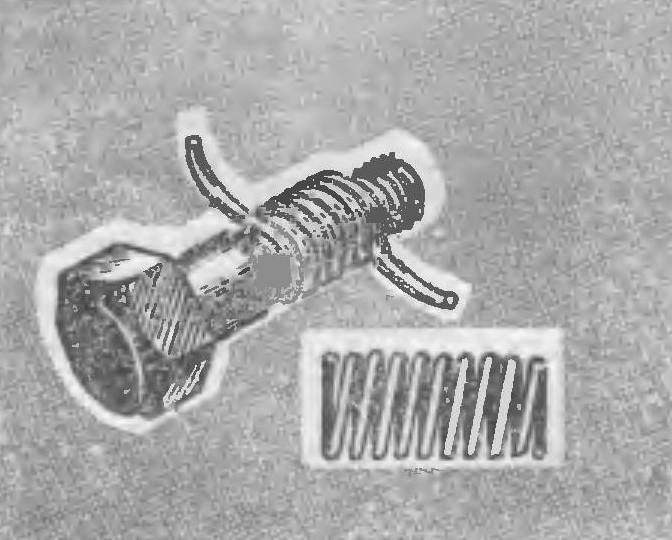 To make the tension spring is easy: a tight navit wire round rod — coil to a coil. However, a spring working in compression, this technology is not suitable: between its coils must be a certain distance. In this case, help out a bolt of the correct size. Stacking wire into the threaded groove, we get a neat spiral with a specified step.
Recommend to read
CLAMP IN SIZE
If you need a clamp of a certain size, it can be made from what is at hand: steel rod, strip, angle or profile. Making them need the bracket, drill holes in it and threaded (or welded...
THREAD NUT
You need to cut into the rod thread. Dice you have, but no holder. How to be? Very simple. Choose a nut, which enters the die is tight, with no gap. Saw the thread and nut groove, align...