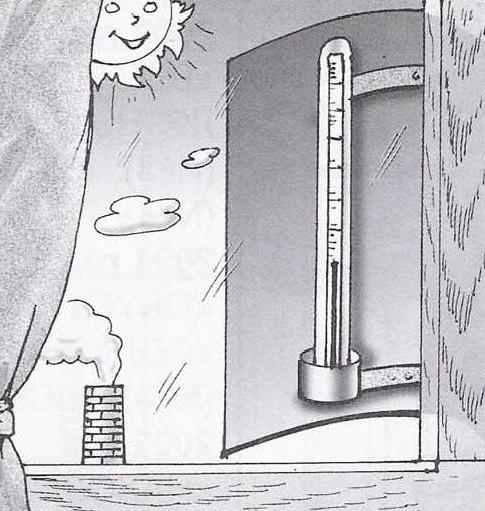 If the solar rays fall on the thermometer, mounted outside window frame, it heats up and shows… its temperature, not the ambient air.
To avoid this, protect the thermometer shade cover that can be cut from a suitable plate an opaque plastic (e.g. from a milk bottle) or foam containers: they will take over the sun's rays.
Recommend to read
HERRINGBONE TURN AROUND!
Seven years in our school, works flawlessly simple turntable for Christmas trees; she turns the forest beauty, switch her colorful garlands; it can be used as a kind of bracket for the...
THE FUSE FROM THE WIND
Below the window the window is not slammed shut from the wind or drafts, it is sufficient to attach the fuse turn. At the closed window position of the turntable is horizontal. In an...