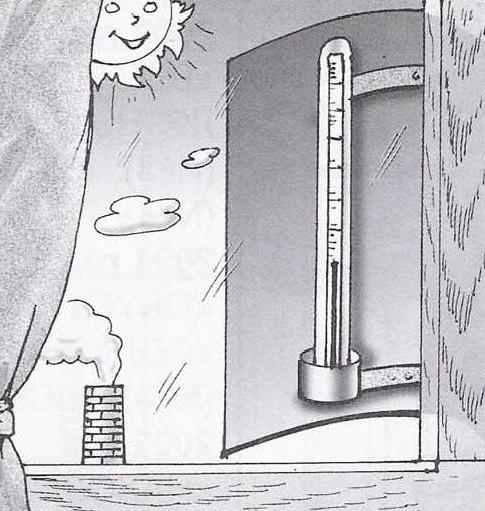 If the solar rays fall on the thermometer, mounted outside window frame, it heats up and shows… its temperature, not the ambient air.
To avoid this, protect the thermometer shade cover that can be cut from a suitable plate an opaque plastic (e.g. from a milk bottle) or foam containers: they will take over the sun's rays.
Recommend to read
ELEGANT NATASHA
In recent years, publication in the journal "modelist-Konstruktor" of the Amateur autocostruzione Willy-nilly suggests that homebrew almost refused to create a full character, complexity...
CONCRETE PATTERNS ON THE TRACKS
Beautiful and elegant look of Park paths, lined with small plates. Why not adopt a similar method of covering tracks in the garden area? Because concrete is more durable and clearly...