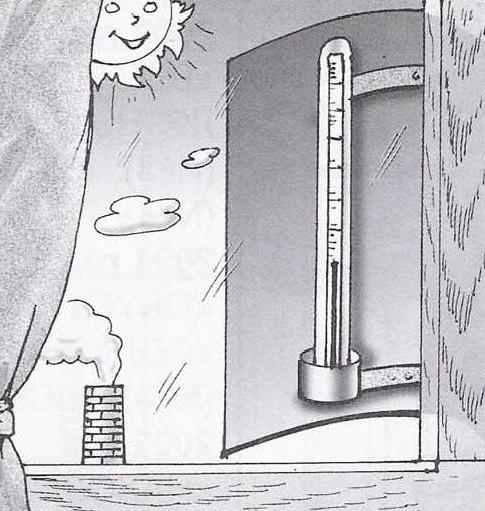 If the solar rays fall on the thermometer, mounted outside window frame, it heats up and shows… its temperature, not the ambient air.
To avoid this, protect the thermometer shade cover that can be cut from a suitable plate an opaque plastic (e.g. from a milk bottle) or foam containers: they will take over the sun's rays.
Recommend to read
THE "ANCHOR" FOR APPLE
Gardeners and Amateur gardeners know that productivity of fruit trees depends largely on well-formed crown branches should not reach up upright, and positioned horizontally to be more...
CONTACT — THE CONTACT!
Motorists know that if a car a long time not to use the battery terminals to prevent oxidation must be removed, and the open contact of the battery terminals to isolate. The easiest way...