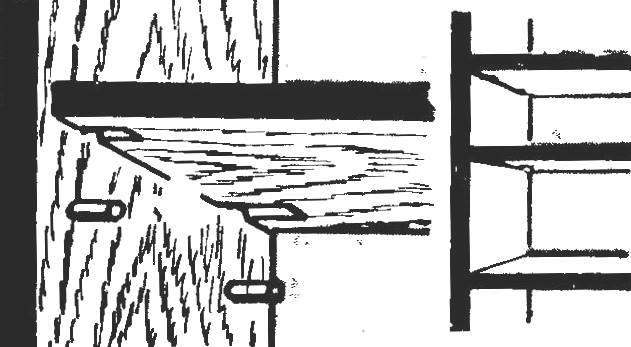 As a rule, furniture shelves mounted on pins inserted into holes of the side walls. These nodes can be improved: choose in the shelf a groove into which and hidden support. In addition, such attachment will prevent the shelf from the possible displacements.
Recommend to read
WORKS ABRASIVE
It often happens that a brand new, recently purchased, pasatizhi, pliers, wire cutters, etc. can neither open nor close. The easiest way to prepare the instrument for operation with...
SPRAY AT HOME
Do not rush to dispose of used aerosol cans. They still serve. In the case that a hole is drilled Ø 8 mm, which are sealed cropped fitting nipple from Bicycle inner tube. Through it is...