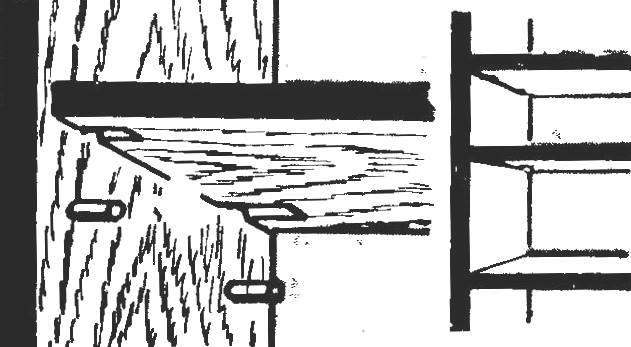 As a rule, furniture shelves mounted on pins inserted into holes of the side walls. These nodes can be improved: choose in the shelf a groove into which and hidden support. In addition, such attachment will prevent the shelf from the possible displacements.
Recommend to read
AIR FERRY
Once in the journal "modelist-Konstruktor" I read the article "the Farmer's sloping field." The air route is very much needed in the highlands. But in nature, there are many horizontal...
CARDS WITHOUT THE GAS TANK…
Karting is the most popular and accessible to young people kind of motor sport. It is also interesting that card — an object of technical creativity. In addition, to gain initial driving...