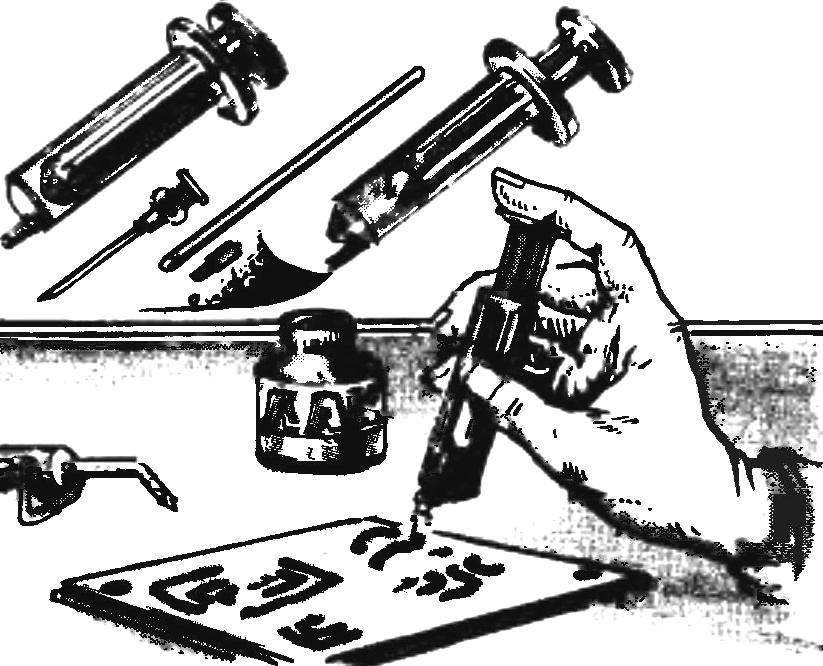 I want to share my method of drawing on the PCB. Take a disposable syringe. After removing the needle, its internal cavity is filled with colored lacquer. And vypusnogo hole with little effort insert the burner Assembly from the rod of a ballpoint pen with the previously removed ball. Slowly pushing the plunger of the syringe can be safely applied on the degreased surface of foil Micarta (PCB) lines and "patterns" of any thickness and an arbitrarily complex configuration.
And there under the hands of the rod of a ballpoint pen — not a problem. Moglo after use the syringe without removing the needle from him, but only stachiw the tip on the sandpaper to 8— 10 mm length with subsequent polishing on fine emery cloth.
L. KARPELES, Novosibirsk, Russia
Recommend to read
STARTED WITH BALLOON
It was built of plain newsprint. This simple design N. V. Rumyantsev, the head of one of clubs of young technicians of Ryazan, was able to captivate the children, introduce them to...
A BOAT FOR EVERY TASTE
In which only the terms will not be during the journey of the lovers of water tourism! And not always the boat suitable for sailing in a pond, suitable for another. We have...