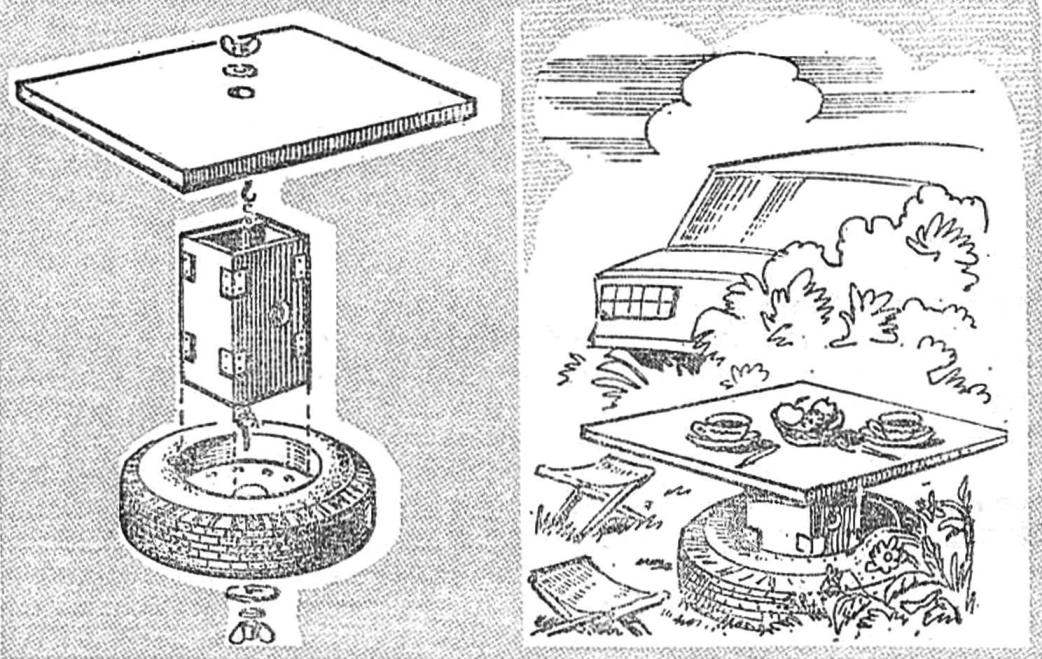 Makeshift camping table is easy and quick to assemble on a halt during journey or trip out of town with the spare wheel that is always available in the trunk of the car. Device it is clear from the figure. Rectangular duct-strut and the top are made from thick plywood, the outer surface of which can optionally be covered with a sheet of thin plastic — it will increase the decorative and functional qualities. Screed the countertop wheel can be rigid (a rod with threaded shanks) or elastic, for example rubber strap "spider" of the trunk.
Recommend to read
SAWING — DIE
Fans decorative fretwork jigsaw know: saws, fragile, broken — will not save enough! However, why not stock up? Not only by the saws, and a simple fixture to make them. The originality...
CALIPER
Among the tools and devices for measuring the internal diameter of pipes and other cylindrical bodies is probably the most simple. Made of plywood, plastic or metal, cut an isosceles...