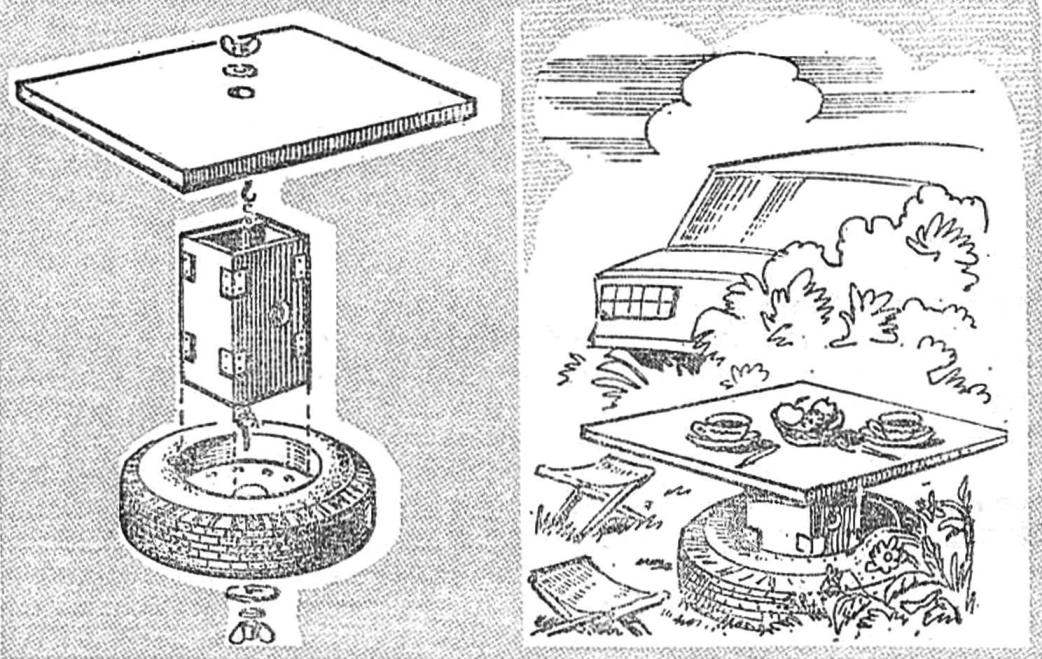 Makeshift camping table is easy and quick to assemble on a halt during journey or trip out of town with the spare wheel that is always available in the trunk of the car. Device it is clear from the figure. Rectangular duct-strut and the top are made from thick plywood, the outer surface of which can optionally be covered with a sheet of thin plastic — it will increase the decorative and functional qualities. Screed the countertop wheel can be rigid (a rod with threaded shanks) or elastic, for example rubber strap "spider" of the trunk.
Recommend to read
TWEAKS TO A HALT
THE TENT WILL BE MORE SPACIOUS Many tourists go on a journey with a traditional pitched a canvas tent. This spacious, especially the double, are not called to sit in it in the middle,...
TO BOOTS HEM
To repair shoes at home usually resort to the help of sewing, as the needle, even the colon, cannot cope: it is not easy to pierce hard material, it is difficult to push a needle, and...