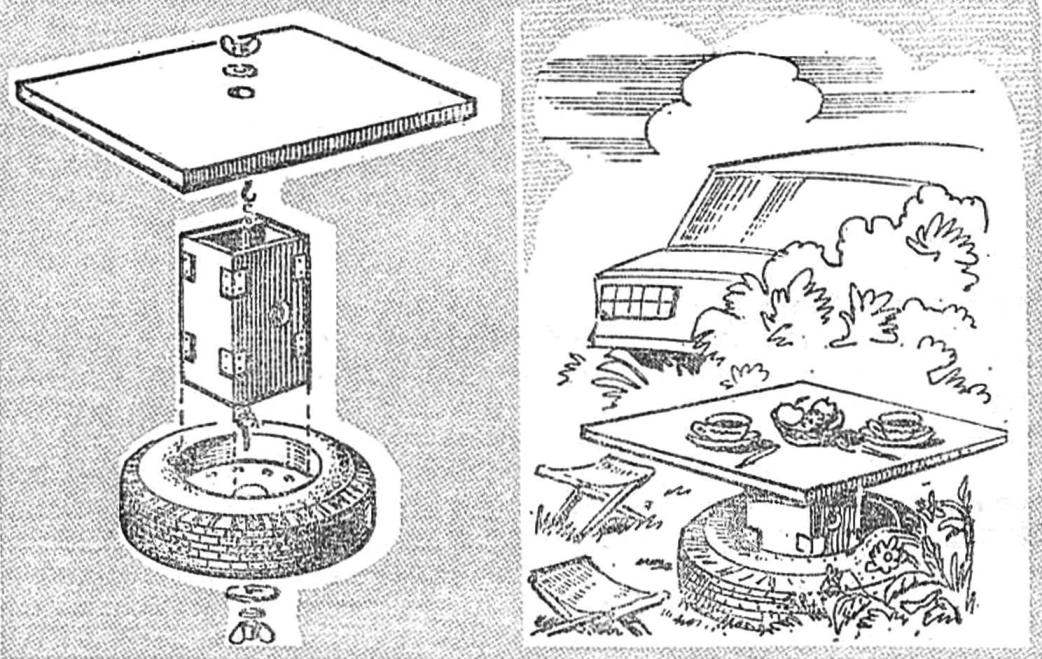 Makeshift camping table is easy and quick to assemble on a halt during journey or trip out of town with the spare wheel that is always available in the trunk of the car. Device it is clear from the figure. Rectangular duct-strut and the top are made from thick plywood, the outer surface of which can optionally be covered with a sheet of thin plastic — it will increase the decorative and functional qualities. Screed the countertop wheel can be rigid (a rod with threaded shanks) or elastic, for example rubber strap "spider" of the trunk.
Recommend to read
GARDENER-BUILDER
When the erection even garden shed great importance is the accuracy of the marking: for example, improperly laid Foundation can cause distortion and cracking of walls, roof and other...
THE LIGHT TURNS ON THE SOUND
In Amateur practice it is often required to provide an audible alarm, activated when the lighting of any object, the device responds to sudden illumination luminous flux working...