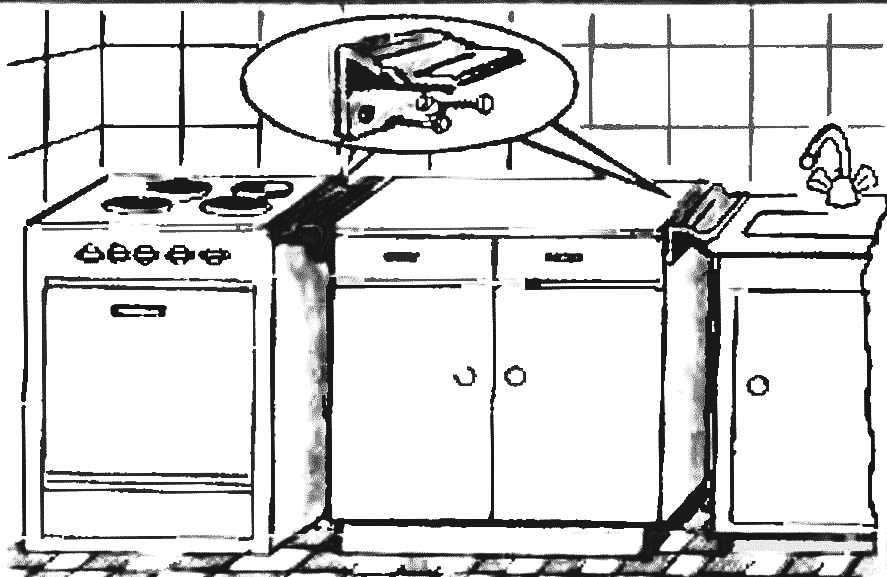 Often in the kitchen between a Desk and a sink or gas stove remain gaps. They fall poki matches, pot holders, fall into the water and garbage. In short they bring some inconvenience. To get the same from them, you can use scraps of dural profiles, often sold in stores "DIY" or remaining when fitting curtain rails. Privernuty 2-3 screws to the side of the table is a "batten" really comfortable, and looks nice.
Recommend to read
CUT TILE
When facing a bathroom or kitchen tile inevitably arises the problem of its cutting. From my own experience I know that the novice master will be able to successfully cut not the...
HANGER IN THE KITCHEN
When cooking food often have to open the pot — add the spices, salt, remove the scum. To keep the weight of the hot cover uncomfortable, and place on the desktop sometimes will not find....