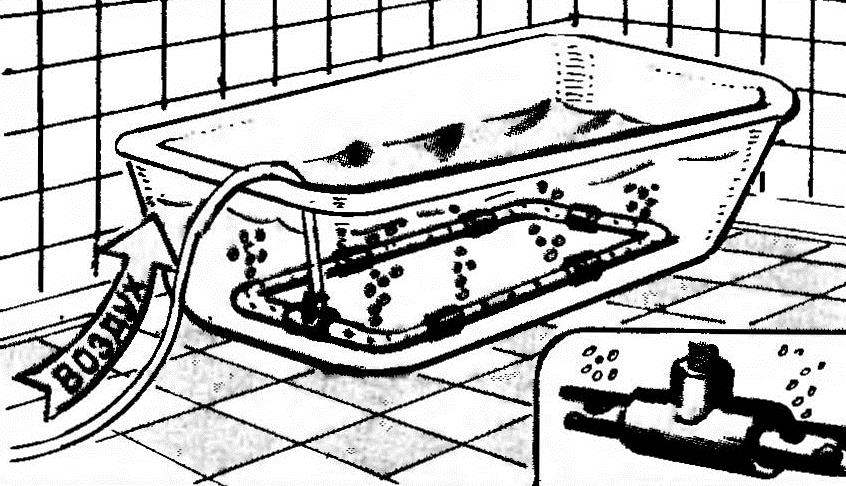 Aerator for bath to build not so simple: it is necessary to drill the tub, equipped with holes check valves, etc., I came easily — assembled rectangular frame of duralumin pipes from the cot, connecting them with lengths of plastic hose. The flow of air through the tee, welded using a soldering iron from the same plastic hose. Apply air to the aerator and will work not worse than the English!
Recommend to read
ENDLESS SAW
In the tool Arsenal of any mug or a self-respecting modeller-athlete of the device for sawing wood takes a special place. Many problems can be solved with the help of a specialized band...
"ETERNAL" GATE
Whatever fence or a fence of a country house, a gate and a gate, usually of wood. And, as a rule, short-lived: do not stand up attributable to stress.After all, if the gates are not too...