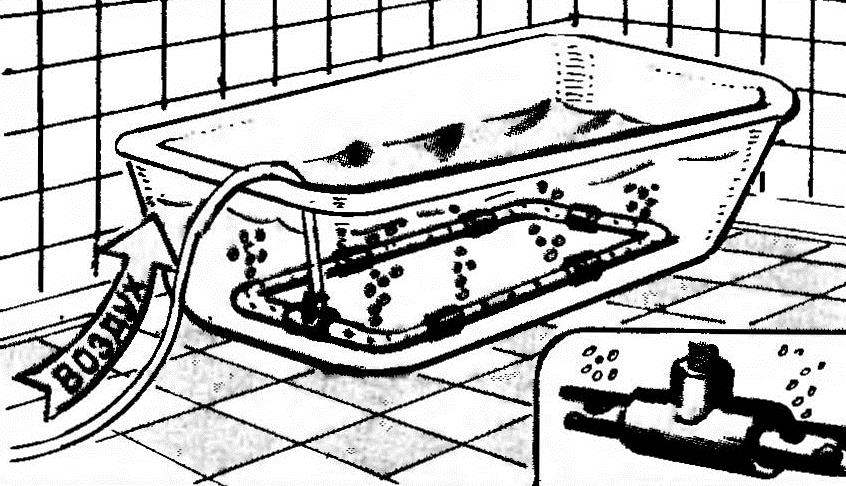 Aerator for bath to build not so simple: it is necessary to drill the tub, equipped with holes check valves, etc., I came easily — assembled rectangular frame of duralumin pipes from the cot, connecting them with lengths of plastic hose. The flow of air through the tee, welded using a soldering iron from the same plastic hose. Apply air to the aerator and will work not worse than the English!
Recommend to read
BRAND? NO NEGATIVES
So the photographers happened: please films the attention and care, and the negative — no. First Packed in frames, cellophane, and plastic bags, and the second often just stored in a...
NOT WATER, AND CLEAN
To the well-known options for self-cleaning clogged sewer pipes want to add your own, repeatedly proven in practice. I use for these purposes gofrirovannyi plastic hose, usually used for...