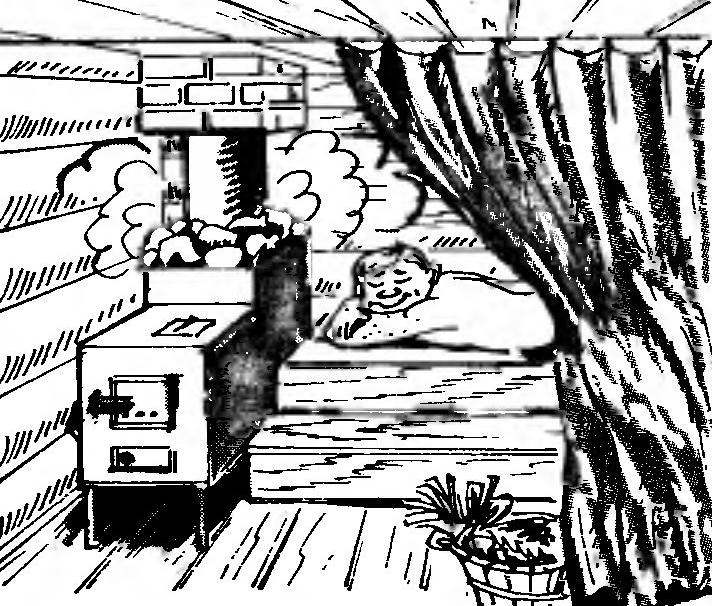 Plastic curtain (the kind used in bathrooms) will be applied in the rustic bath. If using a curtain to divide the room steamy, even in a slightly heated bath on the shelf will always have enough steam.
LYSENKOVA T., S. Sukhaya Vyazovka, Samara.
Recommend to read
HANGER FOR BATH
I bought a plastic baby bath. Comfortable, beautiful, but where is her store! Decided it was better just to hang on the wall in the bathroom horizontally. This is enough for two...
HEM? SIMPLE!
Make the owner decided to upgrade Drapes or curtains and hem the edges of the new panels, here's a gift: fold out metal school lines some kind of clothespins. They will bring and will...