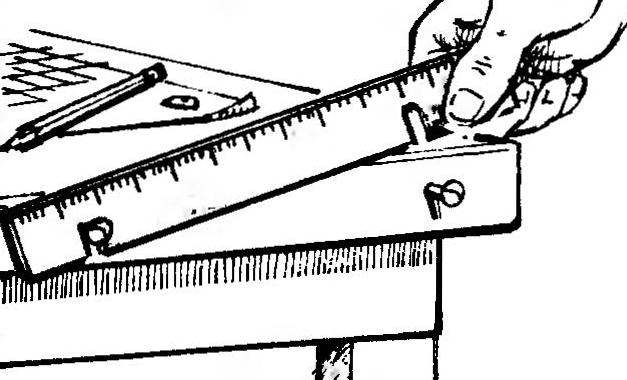 Line on writing or desktop has "property" in the right time to get lost in the pile of papers, drawings, details. Fasten to the edge of the table, two cloves, and even better — screw two small screws with round head (not clung to); in the line also make two cut so that they easily included screws. Now the ruler will always literally at hand and never lost.
Recommend to read
CROCODILE-CLIP
When conducting home experiments with the batteries from the flashlight, the repair of toys and models with motors in adolescents is frequently necessary to connect conductors to the...
FROM R-1 TO "SATELLITE"
This year — 100 years since the birth of S. P. Korolev, the father of the Soviet space program, the outstanding designer of the first artificial satellites and spacecraft, the Creator of...