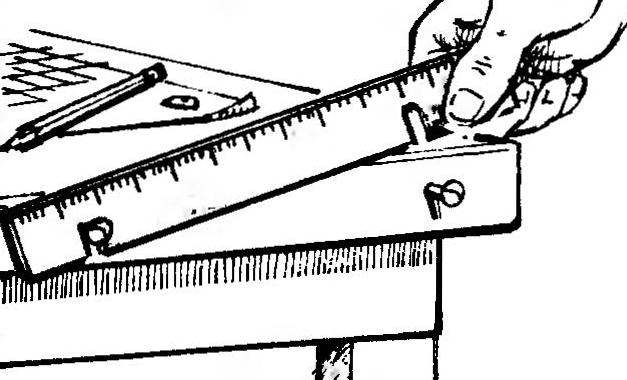 Line on writing or desktop has "property" in the right time to get lost in the pile of papers, drawings, details. Fasten to the edge of the table, two cloves, and even better — screw two small screws with round head (not clung to); in the line also make two cut so that they easily included screws. Now the ruler will always literally at hand and never lost.
Recommend to read
AND FURROW AND PIT
Treatment of soil with electrofret. Especially for owners of cottages, gardens, gardens (see, for example, "M-K" 3'83, 1Г90). And in conditions when the prices are steadily rising, when...
"SLAVUTICH-M1": WING PLUS MOTOR
"Slavutich-M1" is a hybrid of conventional hang glider and the trike. Constructive simplicity, light weight, collapsibility, balance management principle and availability of the engine...