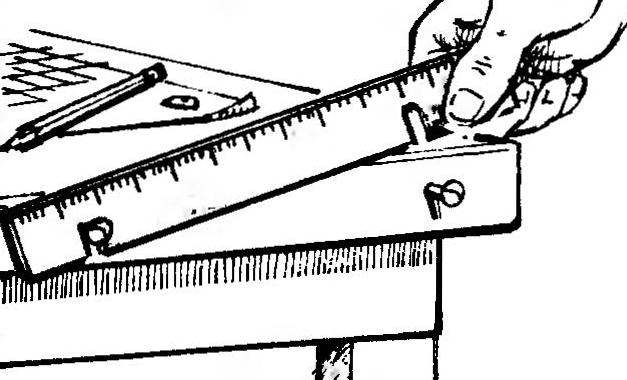 Line on writing or desktop has "property" in the right time to get lost in the pile of papers, drawings, details. Fasten to the edge of the table, two cloves, and even better — screw two small screws with round head (not clung to); in the line also make two cut so that they easily included screws. Now the ruler will always literally at hand and never lost.
Recommend to read
MINI ONE
Nostalgic attempts to revive the once famous machines now become ubiquitous. Not spared this trend and famous company BMW, which at the Frankfurt motor show 2001 presented two car-twin —...
"SPACE" IN THE WAY
The journal "modelist-Konstruktor" already published materials created by skilled craftsmen in Altai region opposed two-cylinder engines with integrated gearboxes (No. 3, 1987, and No. 8...