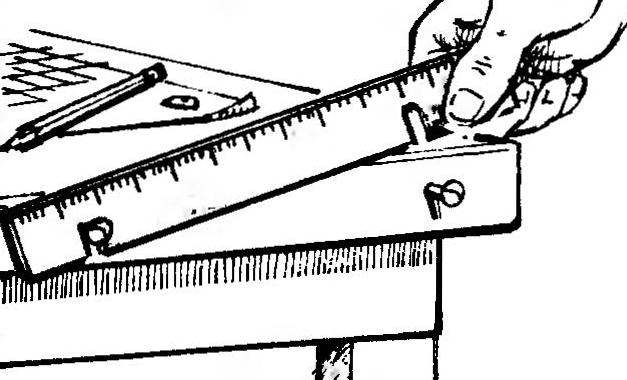 Line on writing or desktop has "property" in the right time to get lost in the pile of papers, drawings, details. Fasten to the edge of the table, two cloves, and even better — screw two small screws with round head (not clung to); in the line also make two cut so that they easily included screws. Now the ruler will always literally at hand and never lost.
Recommend to read
IN TWO LINES
To work poster pens are very convenient, and who was fine — what makes them miracles: you can always pick up the desired width of the line, replacing the pen on the right more. But each...
MEASURES THE BOLT…
To permit sheet metal, need metal shears and a line with the Scriber for drawing cut lines. And if you can see the curved workpiece? Use the bolt or stud of suitable length, as shown in...