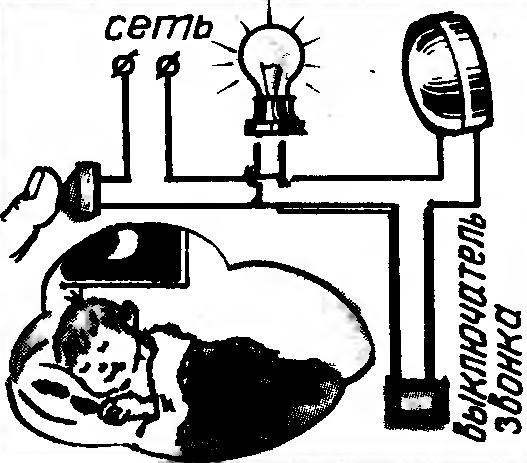 …The baby was cranky for a long time and finally fell asleep. A few minutes later the doorbell rings. And, of course, the baby wakes up, and now to calm his unlikely…
I propose a simple addition to the doorbell. Just say that it's good for calls that are switched through the circuit of 220 V. Here we need a cartridge with a bulb and the switch. Everything is connected as shown in the figure. In normal mode when you press the button is actuated and a bell, and a lamp in the "quiet" — only lamp.
I. GALKIN, engineer
Recommend to read
CADILLAC V16 1930
The first American car company Cadillac, founded in 1902, was a machine, practically do not differ from those produced workshops of Henry Ford. However, since 1909 the company went into...
MINI CAR FOR KIDS
The first little micro-car "mouse" I built for my kids. As far as he was able, the readers of "Modeller-designer" can tell, after reading his description and drawings, published in...