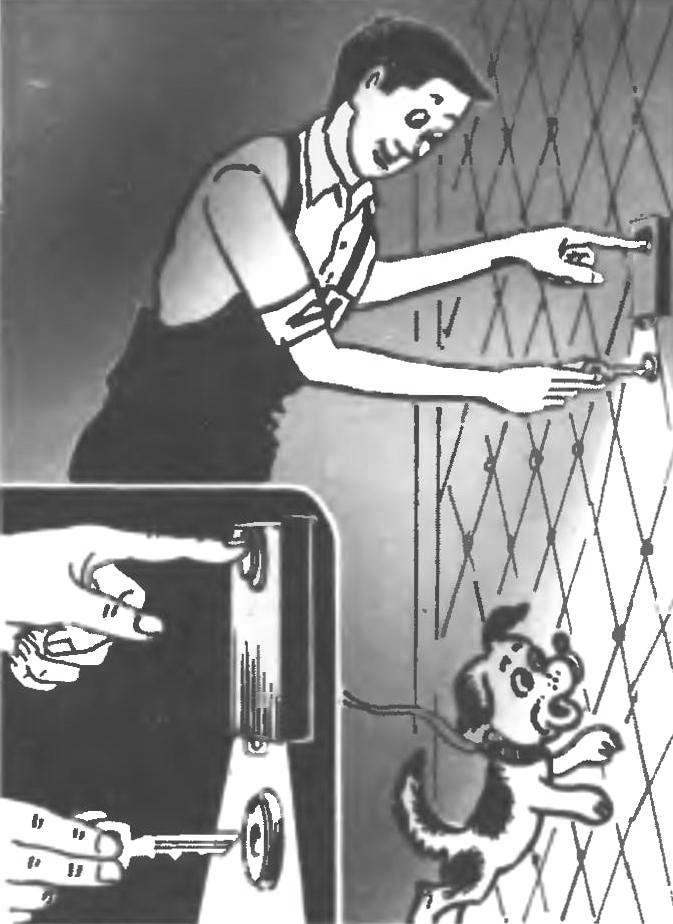 to insert the keys in the front door on a dark landing, and requires some kind of illumination. Well, when a box of matches or a lighter. This problem will not arise, if the door closer to the lock pin miniature flashlight button: fortunately now there are many suitable options fobs illuminated.
Recommend to read
"PRINT" METHOD
For insertion of a lock is always a problem to guess where the door frame batter the return hole for the latch. However, this operation will seem comic, if ka the end latch to stick a...
SUPPORT WPOTY
As a rule, furniture shelves mounted on pins inserted into holes of the side walls. These nodes can be improved: choose in the shelf a groove into which and hidden support. In addition,...