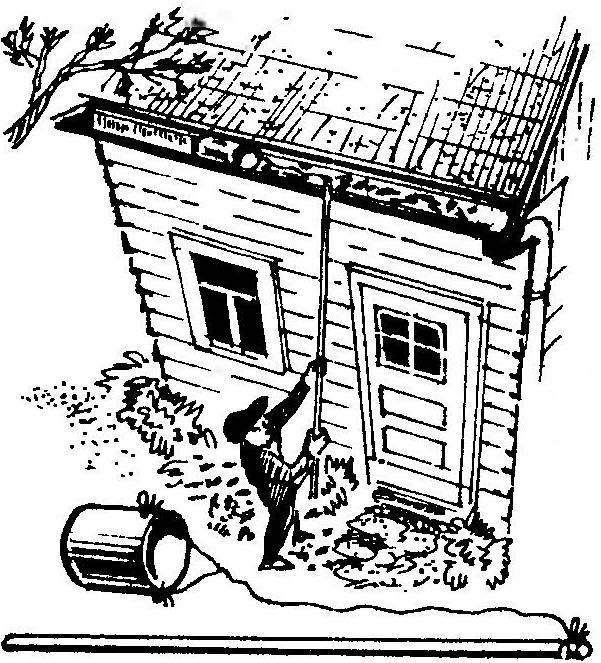 What kind of a country house without a green environment? But where the trees are, there is autumn leaf fall. And, therefore, the inevitable congestion of dried leaves in gutters gutters.
To peel them, do not have to climb on the roof, the same result can be achieved from the ground. It is only necessary to make a fishing rod with a tin can instead of the hook. The larger the diameter the banks corresponds to the groove profile, the better will be the cleaning.
Recommend to read
THE ROD — CHUTE …
Fall — during fall and rainy weather — wet leaves quickly clog all the drains from roofs and especially gutters. To prevent this from happening and did not have those constantly cleaned,...
PIGGY RAIN
Most gardeners under the gutters certainly are cumulative barrels to collect rainwater from roofs for irrigation reserve, and in case of fire — water at hand. It's a pity, when the heavy...