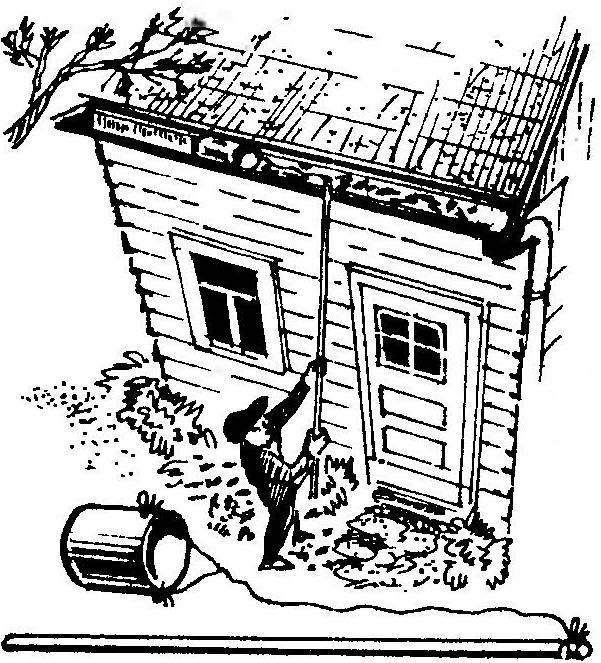 What kind of a country house without a green environment? But where the trees are, there is autumn leaf fall. And, therefore, the inevitable congestion of dried leaves in gutters gutters.
To peel them, do not have to climb on the roof, the same result can be achieved from the ground. It is only necessary to make a fishing rod with a tin can instead of the hook. The larger the diameter the banks corresponds to the groove profile, the better will be the cleaning.
Recommend to read
UNUSUAL SHOWER
Cool off on a hot day, to perk me up after working in the garden is possible, even if your part is not yet special shower installation. It will replace a rubber or plastic hose with...
WATERING CANISTER…
Regardless of large or small cans sprung a leak - plastic or metal - it can do a lot more to serve, but in an unexpected quality: the role of the spray device for irrigation of green...