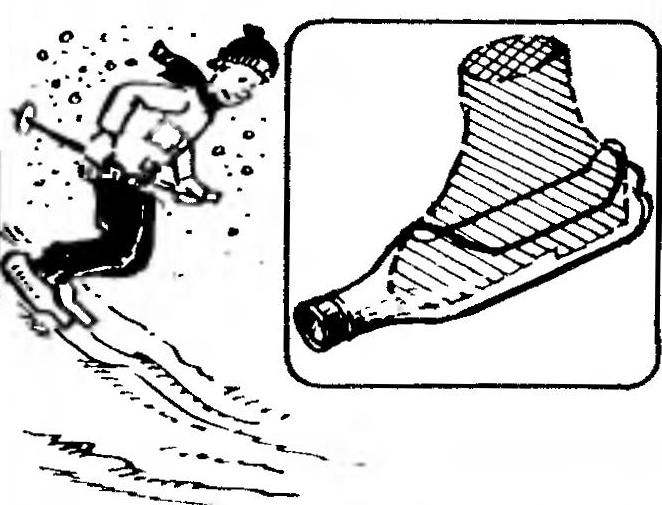 The end of last winter was marked by the "epochal invention" is a rambunctious boy came up with the most slippery in the world of galoshes, which they successfully used for downhill from the mountains. The basis of such overshoes-ski (ha-ski?) became a two-liter bottle of soda water in it (carefully) cut a hole in which some interference should enter the winter boot.
Recommend to read
"SIRIUS" — PILOTAGE CLASS F2B
Aerobatics cord models is equally good as sport, as a fun hobby. It is not surprising that interest in this type of modeling remains in the world until now, not to say followers of...
TRAINING FOR ACES
Many RC modelers dream about. Those who decided to engage in this complicated class of models, usually start with gliders. After all, not everyone is lucky enough to find an experienced...