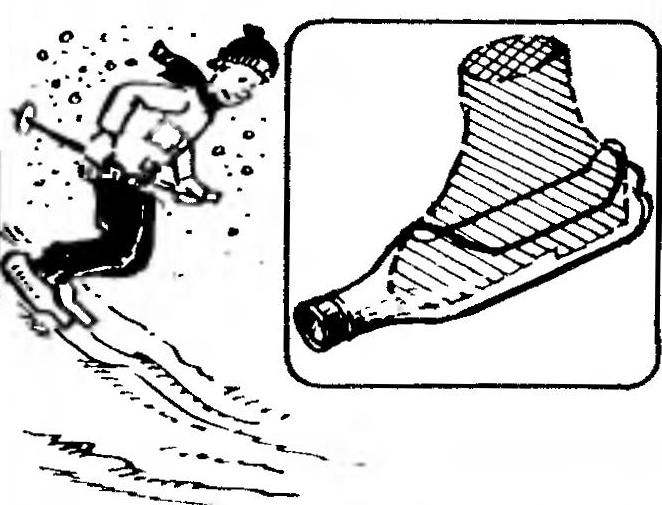 The end of last winter was marked by the "epochal invention" is a rambunctious boy came up with the most slippery in the world of galoshes, which they successfully used for downhill from the mountains. The basis of such overshoes-ski (ha-ski?) became a two-liter bottle of soda water in it (carefully) cut a hole in which some interference should enter the winter boot.
Recommend to read
COMFORT UNDER THE FILM
I am an old gardener, many years of perfecting his greenhouse. First staged in her warm bed: dug two-foot holes in the ground, put in it a layer of twigs, stems, and covered with...
HAPPY "SEVEN"
The su-7, were armed with Soviet air force, is a typical representative of tactical aircraft of its time. Being built at the beginning of the cold war as a fighter, he turned into a...