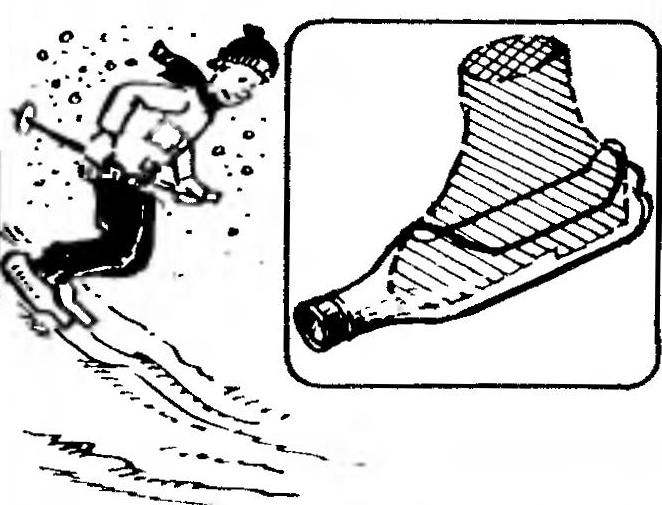 The end of last winter was marked by the "epochal invention" is a rambunctious boy came up with the most slippery in the world of galoshes, which they successfully used for downhill from the mountains. The basis of such overshoes-ski (ha-ski?) became a two-liter bottle of soda water in it (carefully) cut a hole in which some interference should enter the winter boot.
Recommend to read
SPOON…BOTTLE
Any application not find the large plastic bottles of mineral water and other beverages. I want to offer another option — to cut out such a Shoe spoon helps to wear tight shoes.   S....
THE DEPTH GAUGE IN A HURRY
Often in the manufacture of the part to measure the depth of the groove or a blind hole and there is no caliper with depth gauge. In this case, but you can use a conventional ruler and...