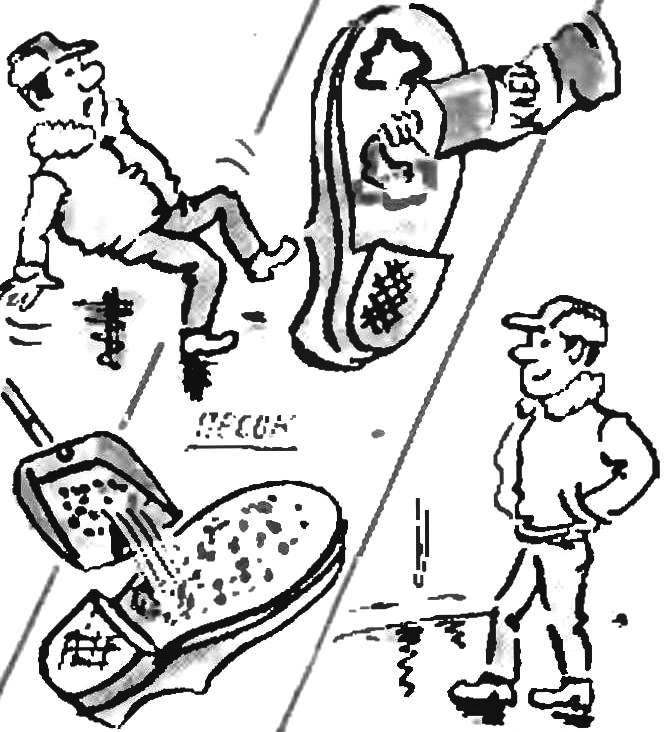 If the sole of the Shoe to spread waterproof glue, and then not very thickly sprinkled with sand, you will feel on the ice, as on earth.
Recommend to read
EXPLOSION-SCISSORS
How soft and manageable fire "snakes" rolled in the hands of the rollers, they are so stubborn and hard to handle in the cold when cutting them on the measuring of the workpiece. Cutting...
SAWING — DIE
Fans decorative fretwork jigsaw know: saws, fragile, broken — will not save enough! However, why not stock up? Not only by the saws, and a simple fixture to make them. The originality...