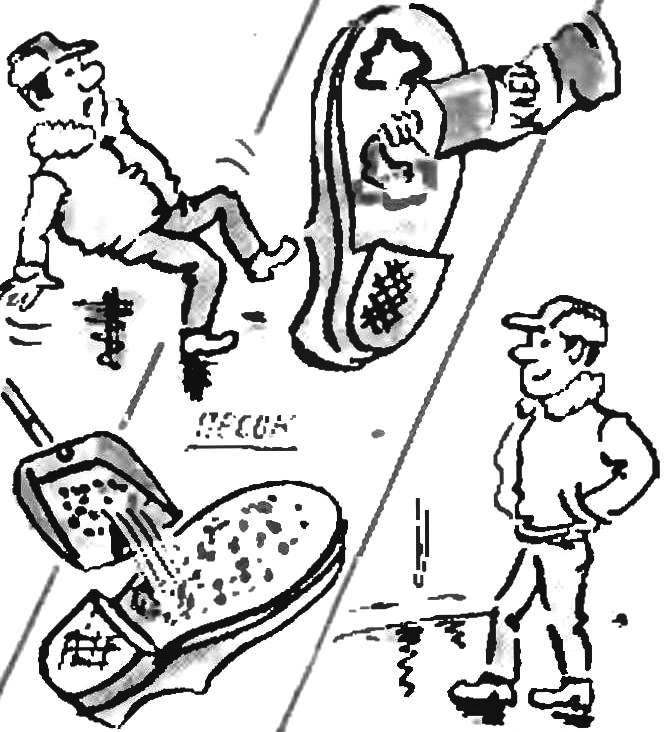 If the sole of the Shoe to spread waterproof glue, and then not very thickly sprinkled with sand, you will feel on the ice, as on earth.
Recommend to read
SCREW? IT'S NOT EASY
THE TECHNOLOGY OF MAKING WOODEN PROPELLERS. Snowmobile, aerolizer, all kinds of machines hovercraft, wig, microplane and microstoria, various fan installations and other machines can't...
NOV OLD RELAY
Of course, thyristor power switches in household appliances is very compact and convenient, but... КУ201, КУ202 and familiar to all cheap copies, unfortunately, tend unjustly to fail....