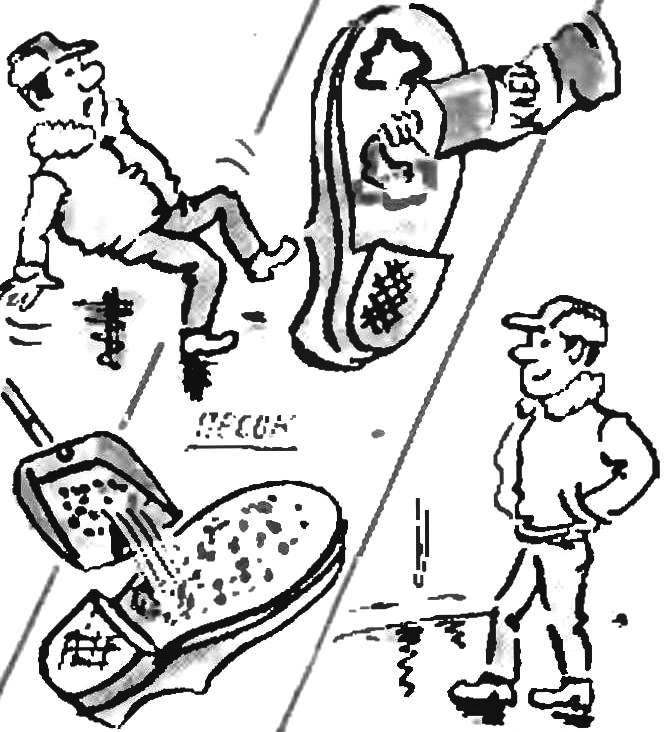 If the sole of the Shoe to spread waterproof glue, and then not very thickly sprinkled with sand, you will feel on the ice, as on earth.
Recommend to read
OR ICE
For a uniform bending of the tubing, especially thin-walled, usually filled with sand. But it may happen that at the right moment it will not be on hand. In this case, it is possible to...
WITH COTTON — TIGHT
The surfaces are usually not only previously degreased, but cleaned with sandpaper to get the roughness that increases the strength of the connection. The same effect can be achieved if...