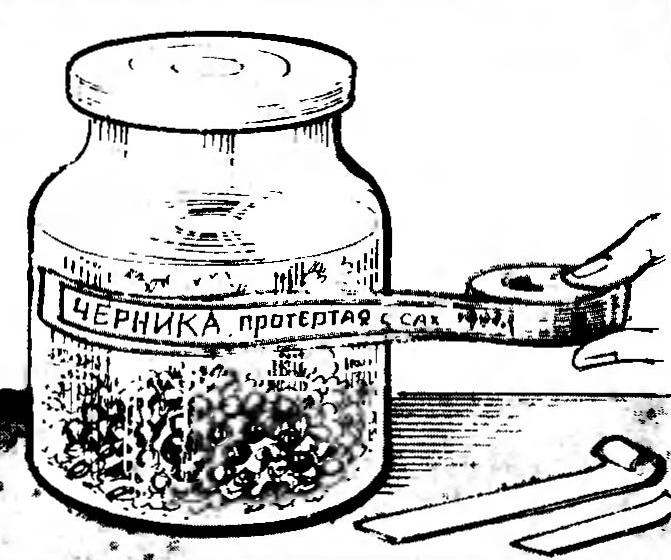 You will agree that even in a darkened cellar will not mix banks, for example, blueberry and blackcurrant, if they have labels with information about the contents. Someone as label uses paper someone a band-aid. I take a transparent adhesive tape ("Scotch"), enclose under it a narrow paper strip with an inscription, say, "Blueberries, mashed with sah., 1997" and paste it on the jar. This label is not sticky, not eliminated, but can be easily removed if necessary.
Recommend to read
TRIAC CONTROLLER
Compact electronic controller, enabling a smooth and in a fairly wide range to change the brightness of the incandescent filaments, power water heater or the speed of rotation of the...
TWIN-ENGINE ELECTROLET
Flying cord "pilotage" — a beautiful sight, equally exciting for the athletes and spectators. Accordingly, among modelers-korovikov the number of adherents of flying is very high. And it...