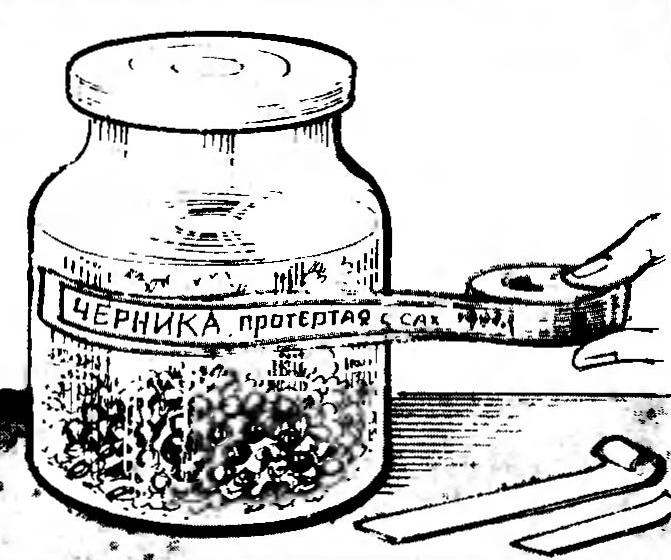 You will agree that even in a darkened cellar will not mix banks, for example, blueberry and blackcurrant, if they have labels with information about the contents. Someone as label uses paper someone a band-aid. I take a transparent adhesive tape ("Scotch"), enclose under it a narrow paper strip with an inscription, say, "Blueberries, mashed with sah., 1997" and paste it on the jar. This label is not sticky, not eliminated, but can be easily removed if necessary.
Recommend to read
BUTT? IT'S EASY!
Dear editors! Send a description of simple tools that may be needed in the manufacture of furniture Think it will appeal to many I have it used successfully for years.   In the...
ON GUARD FOR PEACE AND CAPITALISM
In October 1950, the design Bureau of the Detroit Arsenal (Detroit Arsenal Tank Plant) began designing a new tank, designed to replace the M47 medium tank. Will not be superfluous to...