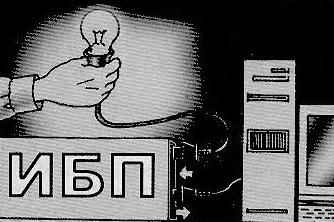 If instead of the computer to an uninterruptible power supply (UPS) connect the incandescent lamp, it can be used as a battery for emergency lighting unit in case of power outage.
Because UPS power is several hundred watts, the incandescent lamp is several tens of watts will burn a very long time, and if you use energy-saving lamp with a power of several watts, the lighting time can be reduced to several hours. You only need to make the appropriate adapter to connect.
For the manufacture of the adapter you can use the connector 220 of a failed computer power supply. It is necessary to attach the cartridge bulbs or better – a regular electrical socket (it must be remembered about electrical safety regulations and be insulated carefully made adapter).
Recommend to read
MIG-25: THIS AND POLYOPIA
-Models, if they are perceived as more or less concrete something resembling a real airplane, was and will be the most popular among "civilized" modelers. Sports car designed for...
DRILL-BABY
The construction of any model is unthinkable without cutting in detail dozens of holes in the first place is quite small, with a diameter of less than 1 mm. you Buy such a drill, of...