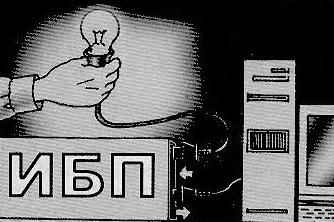 If instead of the computer to an uninterruptible power supply (UPS) connect the incandescent lamp, it can be used as a battery for emergency lighting unit in case of power outage.
Because UPS power is several hundred watts, the incandescent lamp is several tens of watts will burn a very long time, and if you use energy-saving lamp with a power of several watts, the lighting time can be reduced to several hours. You only need to make the appropriate adapter to connect.
For the manufacture of the adapter you can use the connector 220 of a failed computer power supply. It is necessary to attach the cartridge bulbs or better – a regular electrical socket (it must be remembered about electrical safety regulations and be insulated carefully made adapter).
Recommend to read
THE SOCKET WHERE THE BULB
To connect to network various electrical household appliances, machines in homes and apartments provided for the outlet. In the utility premises, outhouses and household buildings when...
BOX BACKLIT
To sort the slides of a copy of a small drawing, figure will help this simple lamp. For its production will need a cardboard box of suitable size, a sheet of plywood, a screen of frosted...