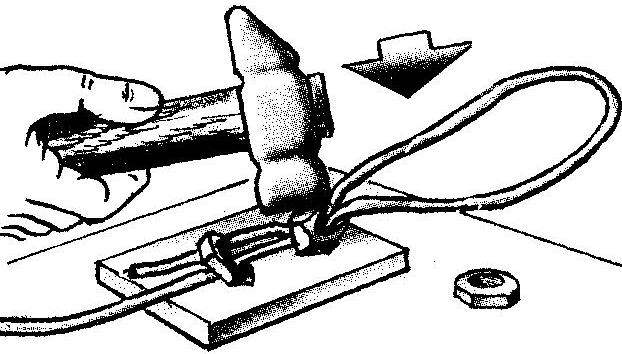 To make a loop even on a thin steel cable will not everyone, and to do it, perhaps only to a specialist. Here is unlikely to be useful and the ability to tie sailor's knots. But if necessary, you can use the following technique: at folded loop end of the rope to wear two or three nuts to the appropriate holes and squeeze them in a Vice or just flatten with a hammer.
A. BONDAREV, Balakovo, the Saratov region
Recommend to read
HARBINGERS CRUISERS
Cruiser... If you ask a contemporary, not too close to the history of the Navy with what he associated that word is likely to hear in response the power and speed to Do in the last...
ASSISTANTS MOTORIST
DEVICE FOR CHARGING BATTERIES is a rectifier device with electronic current regulator (Fig. 1). A rectifier manufactured by bridge circuit of diodes V1 — V4 (Fig. 2), and the electronic...