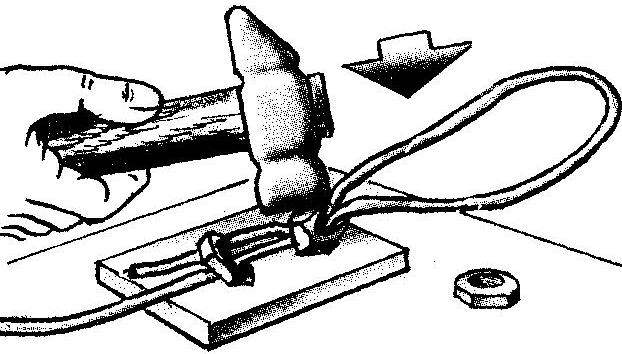 To make a loop even on a thin steel cable will not everyone, and to do it, perhaps only to a specialist. Here is unlikely to be useful and the ability to tie sailor's knots. But if necessary, you can use the following technique: at folded loop end of the rope to wear two or three nuts to the appropriate holes and squeeze them in a Vice or just flatten with a hammer.
A. BONDAREV, Balakovo, the Saratov region
Recommend to read
Horned adjustable
This upgraded wrench I use for many years and I think it is very convenient. Drill a hole and his lips pressed to two steel pins, I was a versatile tool to unscrew and also hidden castle...
SCREW IN AID
The end of the stick in the hole of the butt is held by the wedge. But eventually, the knot loosened and then the axe is to work not only uncomfortable,but dangerous. If time and...