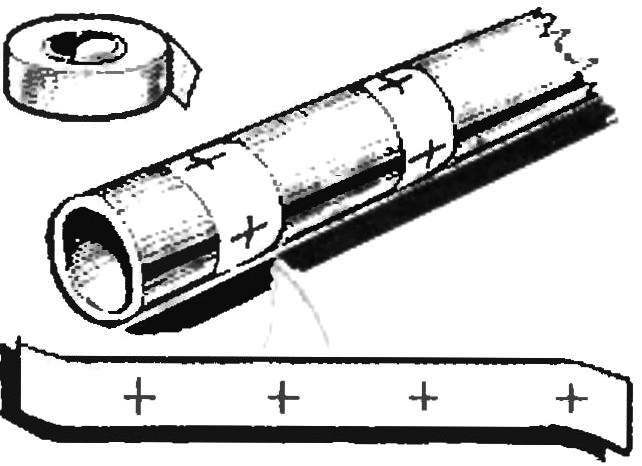 To mark the holes located at certain angles on cylindrical parts without special tool depot is quite complicated. To help out in this situation will a strip of adhesive plaster or tape, the length of which is equal to the circumference of the part and which, after a simple calculation to make the necessary notches.
According to the magazine "Guide itself" (Bulgaria)
Recommend to read
HOW TO SHORTEN THE BOLT
To shorten a long bolt or stud, such a task is not so rare encounter tinkerers. In order not to damage the grip of the thread, I suggest to use a simple tool, which is a metal strip 5-10...
CLAMP IN SIZE
If you need a clamp of a certain size, it can be made from what is at hand: steel rod, strip, angle or profile. Making them need the bracket, drill holes in it and threaded (or welded...