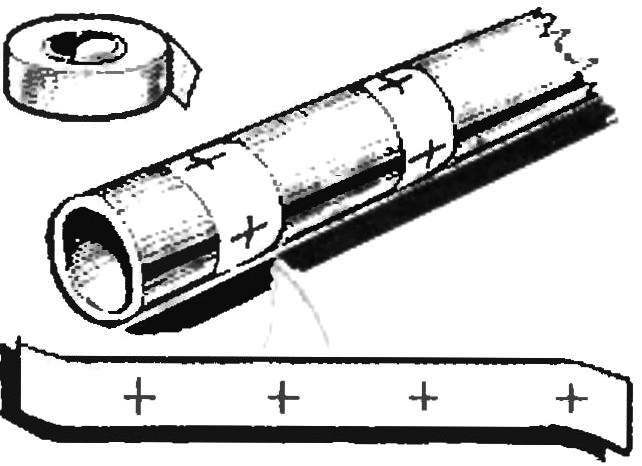 To mark the holes located at certain angles on cylindrical parts without special tool depot is quite complicated. To help out in this situation will a strip of adhesive plaster or tape, the length of which is equal to the circumference of the part and which, after a simple calculation to make the necessary notches.
According to the magazine "Guide itself" (Bulgaria)
Recommend to read
"SANDWICH" IN PLACE OF THE BALSA
In the last ten years, model Aeronautics-members syut G. Votki claim with the same success at the national competitions held by the Ministry of education, repeatedly winning prizes....
BK-117
This is the first-born of the joint helicopter program of Germany and Japan. Serial production of VK-117 deployed in 1982.   The helicopter is a twin-engine passenger aircraft...