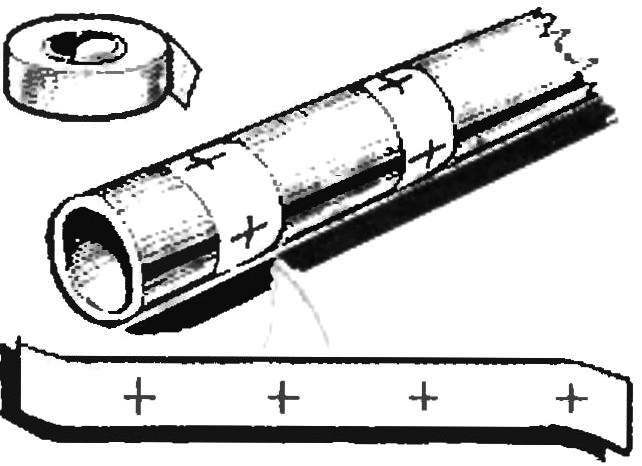 To mark the holes located at certain angles on cylindrical parts without special tool depot is quite complicated. To help out in this situation will a strip of adhesive plaster or tape, the length of which is equal to the circumference of the part and which, after a simple calculation to make the necessary notches.
According to the magazine "Guide itself" (Bulgaria)
Recommend to read
THE LEGENDARY IL-2…
The mass of the aircraft during the great Patriotic war. About this attack was described in a "M-K" № 8 in the article "Tanks are attacking from the sky...". There is printed and his...
TILLERS SIBIRYAK
Simplicity in manufacture and maintenance, reliability, versatility— these are the qualities that I wanted to achieve by producing tillers. Now, after two years of operation at the farm,...