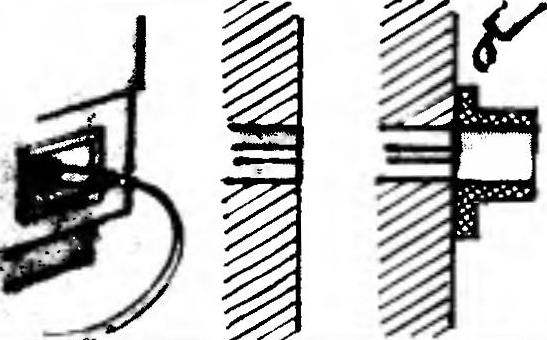 Many of the TVs antenna socket is shallow and the plug often POPs out. Attach or stick on the entrance of the socket guide ring of sufficient height with an internal diameter slightly greater than the cable — the plug will stay securely.
V. GOLOVASHIN, Rybnoe, Ryazan oblast
Recommend to read
ON THE SLEDGE — IN THE SUMMER!
Gardeners will appreciate the trolley-sledge, shown in the figure, because it can be used all year round. Necessary, for example, in summer, carry some cargo, put it on the cart, put on...
WATER COOLING THE CPU
In this article I will try to tell about my attempt to make a water cooling system for CPU in the home. This will describe the highlights and technical details on my own experience. If...