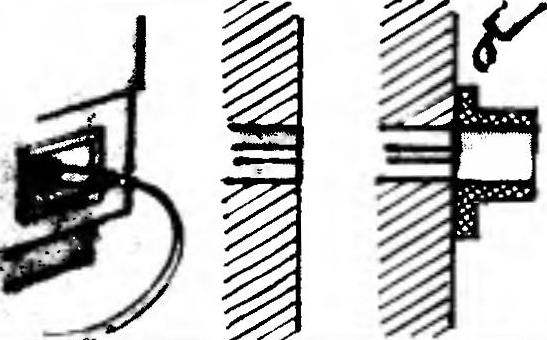 Many of the TVs antenna socket is shallow and the plug often POPs out. Attach or stick on the entrance of the socket guide ring of sufficient height with an internal diameter slightly greater than the cable — the plug will stay securely.
V. GOLOVASHIN, Rybnoe, Ryazan oblast
Recommend to read
CITY BUS ZIS-155
The replacement of the ZIS-154 was simpler to manufacture, but less capacious 8-foot ZIS-155 (June 26, 1956-ZIL-155), the design which used the elements of the body of the ZIS-154, and...
"UFO" IS FOR THE BIRDS
Indeed, an unusual feeder something like the popular image of the alien craft. However, this is only ispolzovana polutoralitrovye plastic bottle, which cut two year old. Through them you...