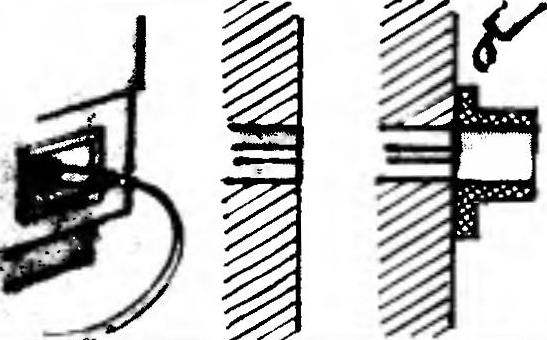 Many of the TVs antenna socket is shallow and the plug often POPs out. Attach or stick on the entrance of the socket guide ring of sufficient height with an internal diameter slightly greater than the cable — the plug will stay securely.
V. GOLOVASHIN, Rybnoe, Ryazan oblast
Recommend to read
PARITEL ' CLASS A1
The proposed model glider created based on ideas... not to be used as a construction material balsa and composite materials. The supporting plane of the apparatus — traditional design....
TWIN-ENGINE ELECTROLET
Flying cord "pilotage" — a beautiful sight, equally exciting for the athletes and spectators. Accordingly, among modelers-korovikov the number of adherents of flying is very high. And it...