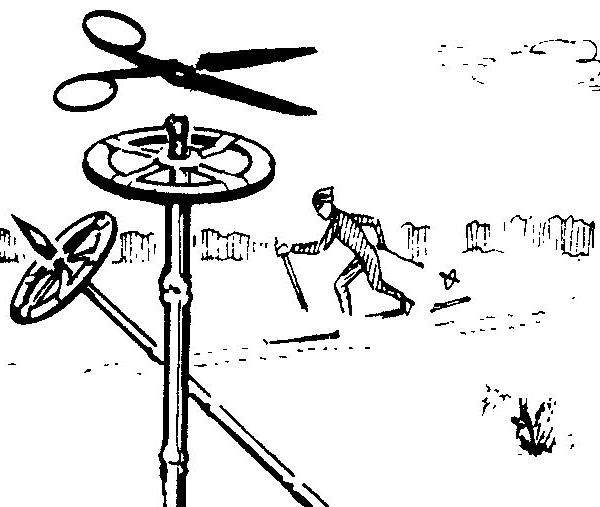 As you know, carrying sharp objects without case – for example, ski poles, public transport is not permitted. Existing ferrules, no skier no use: they are plastic, from the cold lose their elasticity to be back on lost. I have for several seasons used homemade tips red medical tubing Ø 10 mm. rubber held tightly on a stick, and if necessary easily replaced.
P. DIDENKO, Krasnoyarsk
Recommend to read
MODELIST-KONSTRUKTOR 2000-09
IN THE ROOM: Public KB: D. Shaveyko. Recumbent: let's hit the road! (2); V. Novoseltsev. The engine of the "Buran": open reserves (6). Small-scale mechanization: V. Radkov....
AND SNOWFALL UNEASY
Car owners contained under the open sky, spring snowfalls bring a lot of trouble: wet snow by morning, so corsets that not everyone can handle scraper formed on the hood and the glass...