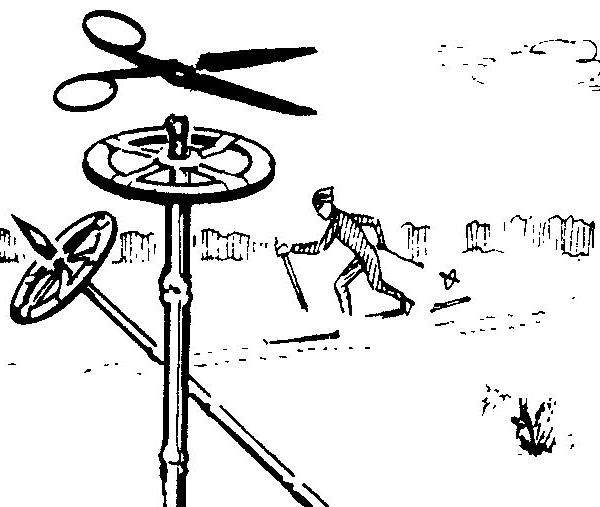 As you know, carrying sharp objects without case – for example, ski poles, public transport is not permitted. Existing ferrules, no skier no use: they are plastic, from the cold lose their elasticity to be back on lost. I have for several seasons used homemade tips red medical tubing Ø 10 mm. rubber held tightly on a stick, and if necessary easily replaced.
P. DIDENKO, Krasnoyarsk
Recommend to read
WITH FORCED AIR
Not without the help of the publication "Model construction" fashioned itself on the basis of the Minsk motorcycle universal cultivator. A good mechanical assistant turned, hard-working....
THE GLIDER IS A NEW TYPE
This unusual radio controlled model glider designed in an unconventional scheme: on the one hand, the idea of carrying the fuselage (or "inhabited wing"), the other — hard power...