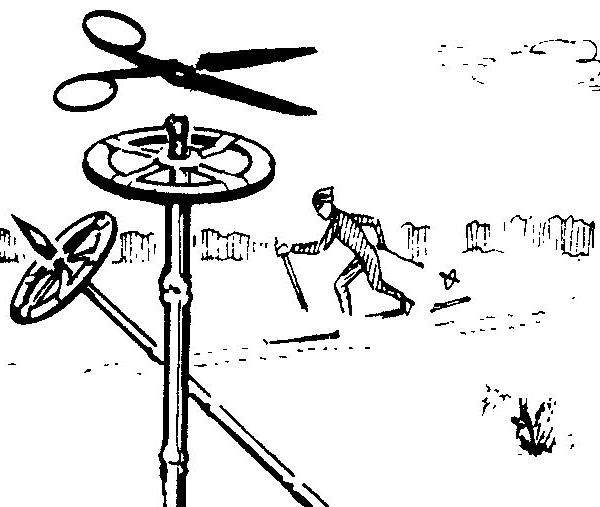 As you know, carrying sharp objects without case – for example, ski poles, public transport is not permitted. Existing ferrules, no skier no use: they are plastic, from the cold lose their elasticity to be back on lost. I have for several seasons used homemade tips red medical tubing Ø 10 mm. rubber held tightly on a stick, and if necessary easily replaced.
P. DIDENKO, Krasnoyarsk
Recommend to read
CAPACIOUS CLEANER
Before any home master sooner or later face the challenge of cleaning workshop. However, it is not always possible to make do with a broom or brush. The optimal solution could become...
OVERCHARGING THE BATTERY? Is ELIMINATED!
(The end. Beginning at No. 9 and 10,'01). Electronic watch embedded in an improvised universal apparatus for charging batteries differ from the standard. Instead the category "des. min."...