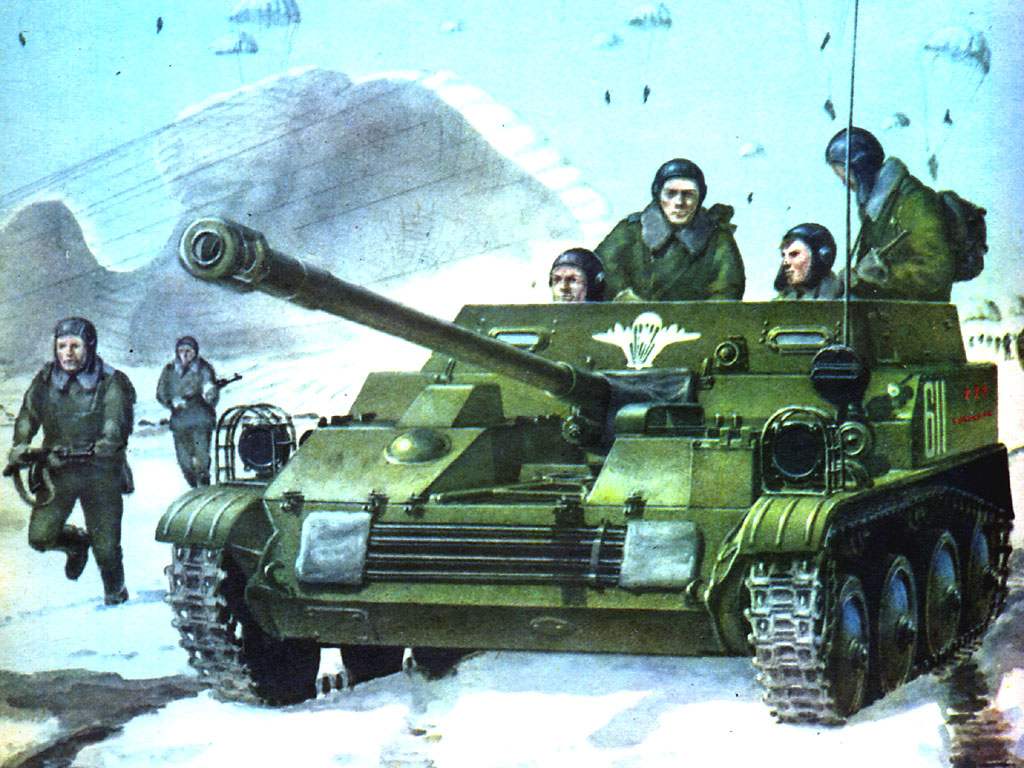 In 1947 in accordance with the September decision of the government in the aviation experimental design Bureau (OKB-115), headed by A. S. Yakovlev, began development of a heavy landing glider Yak-14 and simultaneously — airborne self-propelled ASU-57. Caterpillar machine was built in the beginning of 1948, and, after a short factory test in April passed on field tests in the research test an armored polygon BT and MV VS (NIIBT Polygon).
The car was equipped with four-cylinder engine GAZ-M output of 50 HP from the car "Victory" and 113П automatic cannon caliber 57 mm designed by A. E. Nudelman with a powerful muzzle brake and red-dot sight K-8T. Her ammunition consisted of 51 shots, was located at the rear of the fighting compartment under the gas tank (ammo 20 rounds), in front of the fighting compartment — 16 shots and store cannon — 15 shots.
Aiming the cannon was carried out using the hydraulic system, consisting of cylinders vertical and horizontal aiming, accumulator, gear pump, hand emergency pump and control panel.