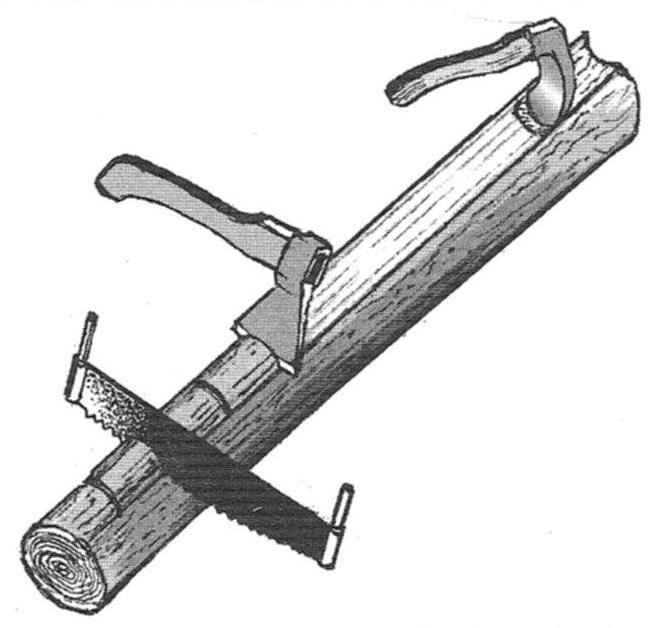 In the preparation of parts of the framework for a wooden house is the most difficult operation — the manufacturing of the bed for a snug fit of the upper and lower logs. You want to choose a neat groove at the top of the log. But the seasoned masters handle it even with an axe.
Across the logs, a series of cuts with a hacksaw, or a two-handed saw, and then these sites are alternately stesyvajut axe for straight sites treated under the chute, another axe — blade in the form of a spoon.
Recommend to read
DRAWING MILL ON THE TABLE…
You never tried to bend metal sections "area" or "channel"? If you had, then you probably know how hard it is, especially if the profile is lengthy. Simple drawing mill, made by me,...
SWITCH FOR GROWTH
If necessary, almost any switch can be very simply converted so that they could be used by both adults and children. This will require a strong nylon thread and two balls of different...