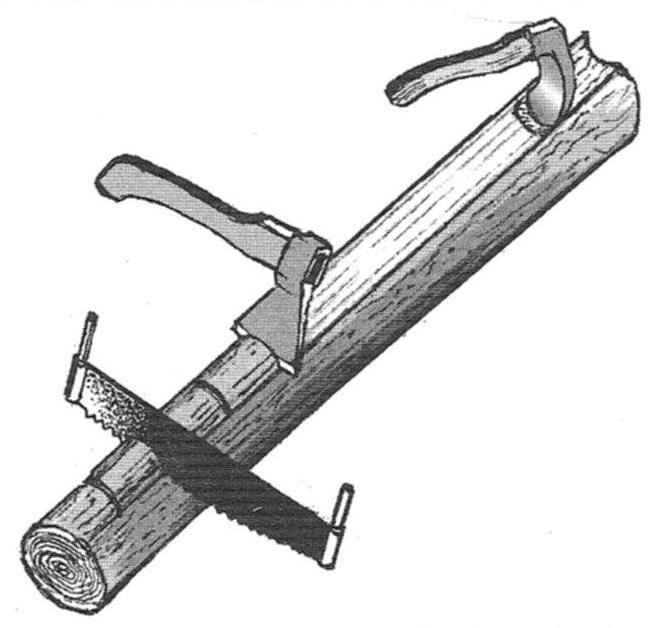 In the preparation of parts of the framework for a wooden house is the most difficult operation — the manufacturing of the bed for a snug fit of the upper and lower logs. You want to choose a neat groove at the top of the log. But the seasoned masters handle it even with an axe.
Across the logs, a series of cuts with a hacksaw, or a two-handed saw, and then these sites are alternately stesyvajut axe for straight sites treated under the chute, another axe — blade in the form of a spoon.
Recommend to read
SURVIVOR An-26
The first radical modification of passenger aircraft An-24 began its military transport version of the an-26. Today this machine is so popular that without it can not do either military...
CUSHIONS ON THE BATH
it is Known that the Laundry is passed through the squeegee rollers of the washing machine, less tears and dries faster. For small hand-washings - and they are enough, if the house is a...