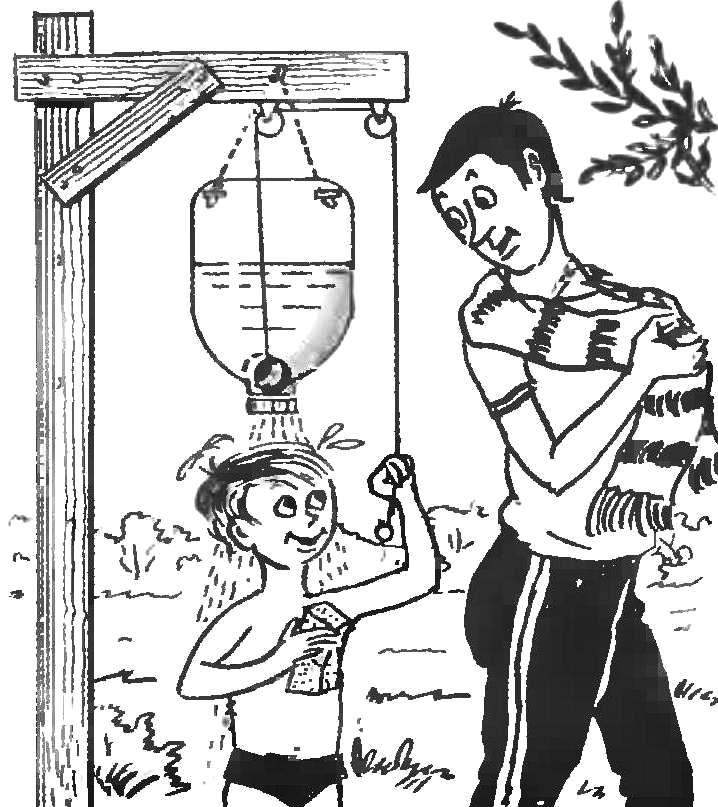 Indeed, the proposed "wash" the device for use in the country may be universal — it will depend on used plastic containers: a two-liter bottle enough to wash hands or dishes, and five-liter cans and shower work. Action adaptation it is clear from the figure: a valve of any suitable for diametru hard ball or a ball filled with sand.
I. GALKIN
Recommend to read
END-EXPRESS
For more convenient use of masking tape or duct tape, there are special tapes with a knife, not giving to the same after use to stick the remaining end. In the absence of such a device...
AND PACKAGING — IN THE CASE
Just a sharp knife needed to turn an empty plastic shampoo bottle, washing tools, preparation of household chemicals in a number of useful things: a ring with a small eyelet can be used...