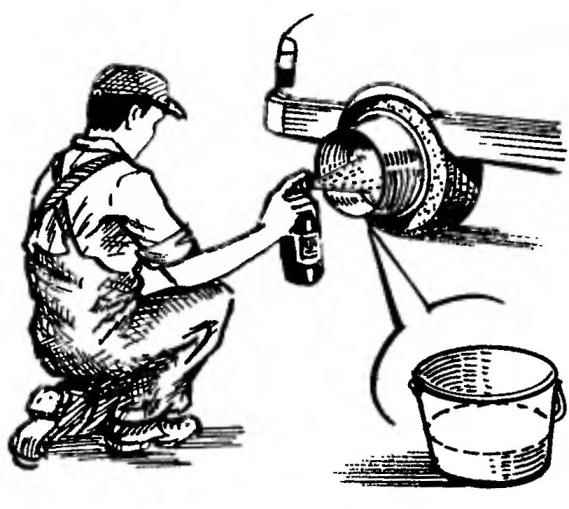 When you need to refurbish the victim or oblasti wheel drive car, the question always arises: how to paint it so not to dirty the tire?
Good and handy protective mask in this case can serve any old bucket without a bottom. As is clear from Fig.
Recommend to read
THE SAFETY GUARANTEE
All good thermos, but only gentle — all because of the bulb: very fragile, especially filled. To protect the bulb, without disturbing its properties, will help foam ring made of...
END-EXPRESS
For more convenient use of masking tape or duct tape, there are special tapes with a knife, not giving to the same after use to stick the remaining end. In the absence of such a device...