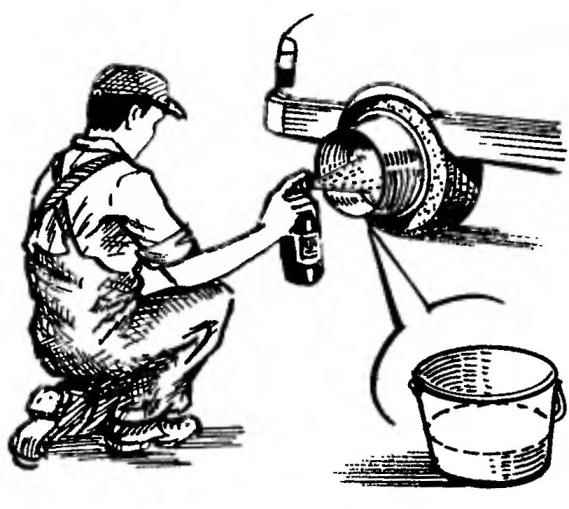 When you need to refurbish the victim or oblasti wheel drive car, the question always arises: how to paint it so not to dirty the tire?
Good and handy protective mask in this case can serve any old bucket without a bottom. As is clear from Fig.
Recommend to read
ONLY BARS
Our magazine has repeatedly published materials about the manufacturing of various garden furniture, assembled of wooden slats or bars. Basically it was a design intended for use in the...
RAIN IN A CLEAR SKY
As you know, most of the territory of mother Russia belongs to the so-called "zone of risky agriculture": in the Northern regions even in summer it can hit freezing; on the South and...