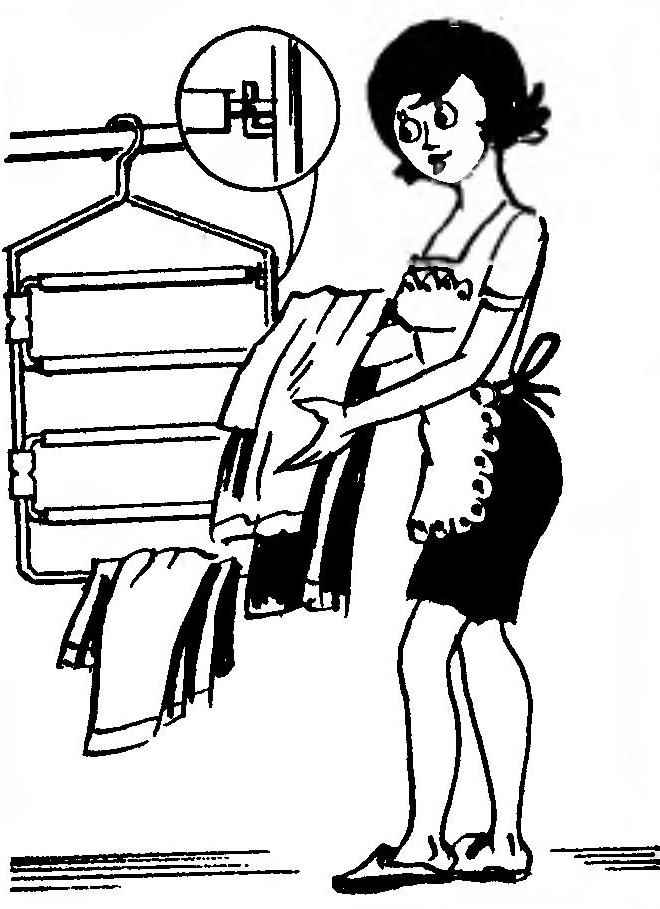 Usually, things on hangers in your home closet are still a lot of unused space, but the bar space available for them anymore.
Make homemade tiered hanger from any thin metal tube according to the above scheme and the capacity of the office wardrobe will increase several times.
Recommend to read
NAILS IN "REVOLVER"
Small glass jars with screw-caps will be useful not only to the host for storage of spices, but also the house master — for small fasteners. On racks stand will strengthen the rotating...
THE KNIFE FROM THE TORSION
An excellent material for knives of various tools: earth drill, garden equipment, etc. can provide steel bands from the old torsion suspension of "Zaporozhets".   A. MATVEICHUK,...