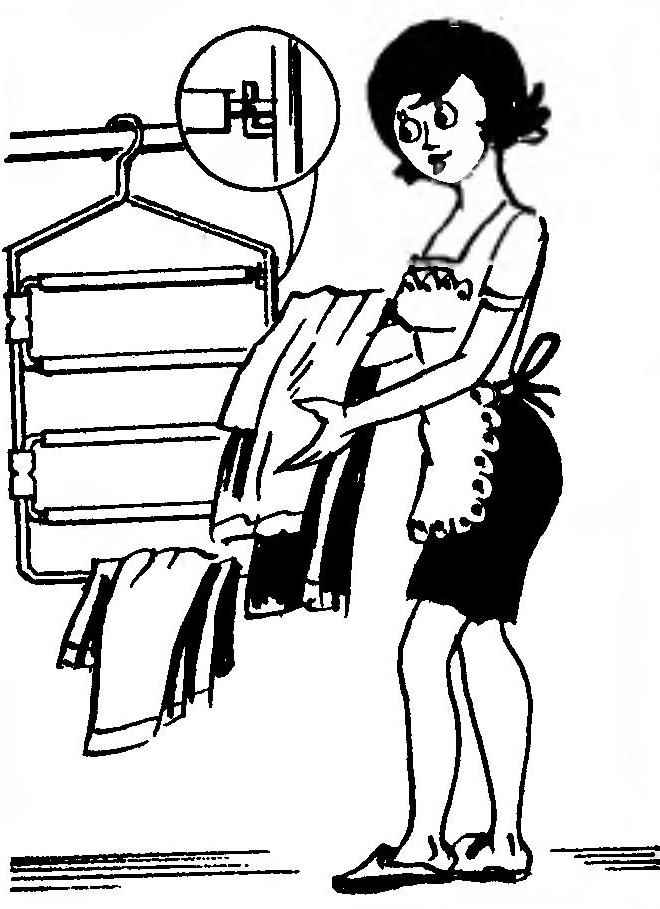 Usually, things on hangers in your home closet are still a lot of unused space, but the bar space available for them anymore.
Make homemade tiered hanger from any thin metal tube according to the above scheme and the capacity of the office wardrobe will increase several times.
Recommend to read
MALTESE FISH
In the aquarium automation now the dominance of the expensive import, processors, chips, complex equipment... But is it always justified the cost of purchasing the advertised...
SNOWTHROWER OF CHAINSAWS
This year we have in the Altai region, snow in autumn, almost a couple of weeks, has dropped quite a lot. Apparently winter is snow, so throw it not to shovel. Okay, that last year...