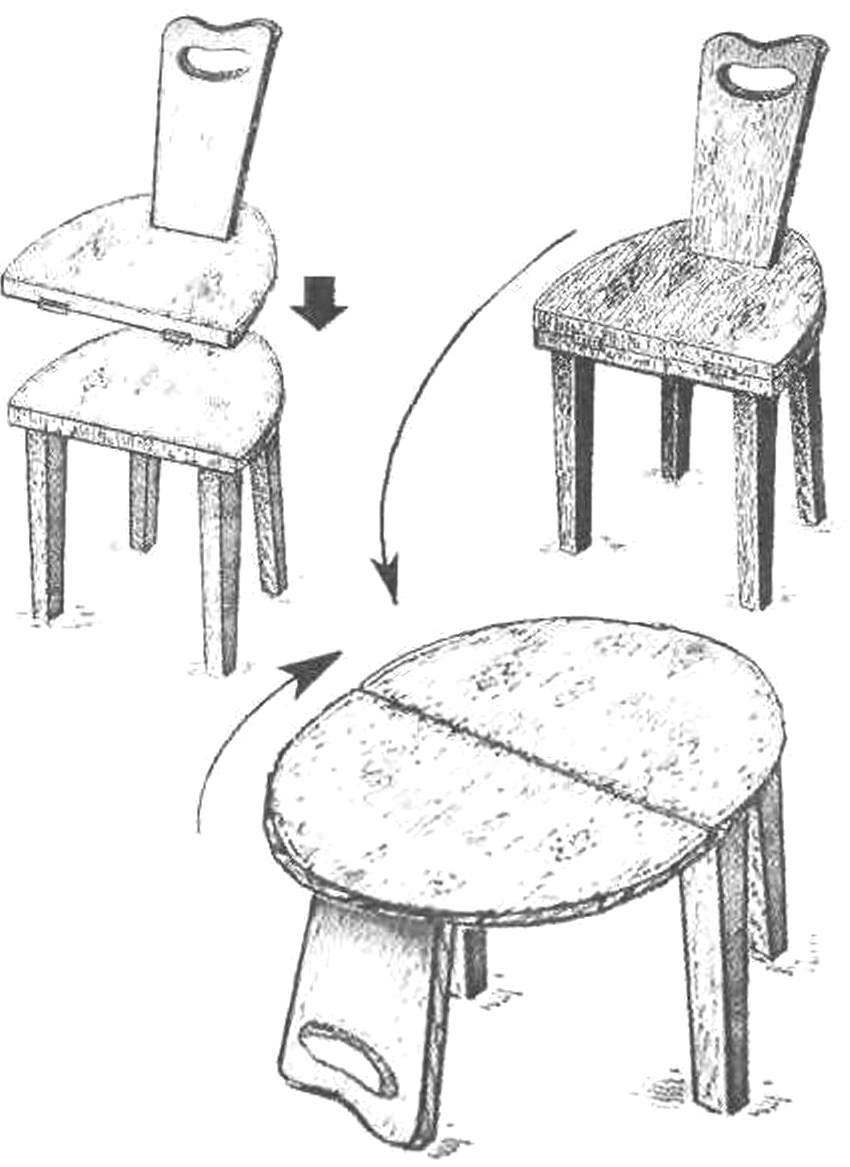 To the semi-circular platform on four legs is applied on top of the same with embedded in her Board-back: it turns out the chair. If we combine the above-mentioned half-hinges and tilting the top back down — it will be an additional support to the resulting table.
Recommend to read
"SWEET" AUTO-TRAIN
Not so long ago, with retirement, I seriously take up beekeeping. But our region is not rich in melliferous plants, so during the season we have to move with the whole apiary from one...
IF THE TUBE IS "THIN"
Over time, the cork in the thermos like shrinks, it decreases in diameter and tightly stops clogging his throat. To restore the dimensions of the tube is possible by drilling it from the...