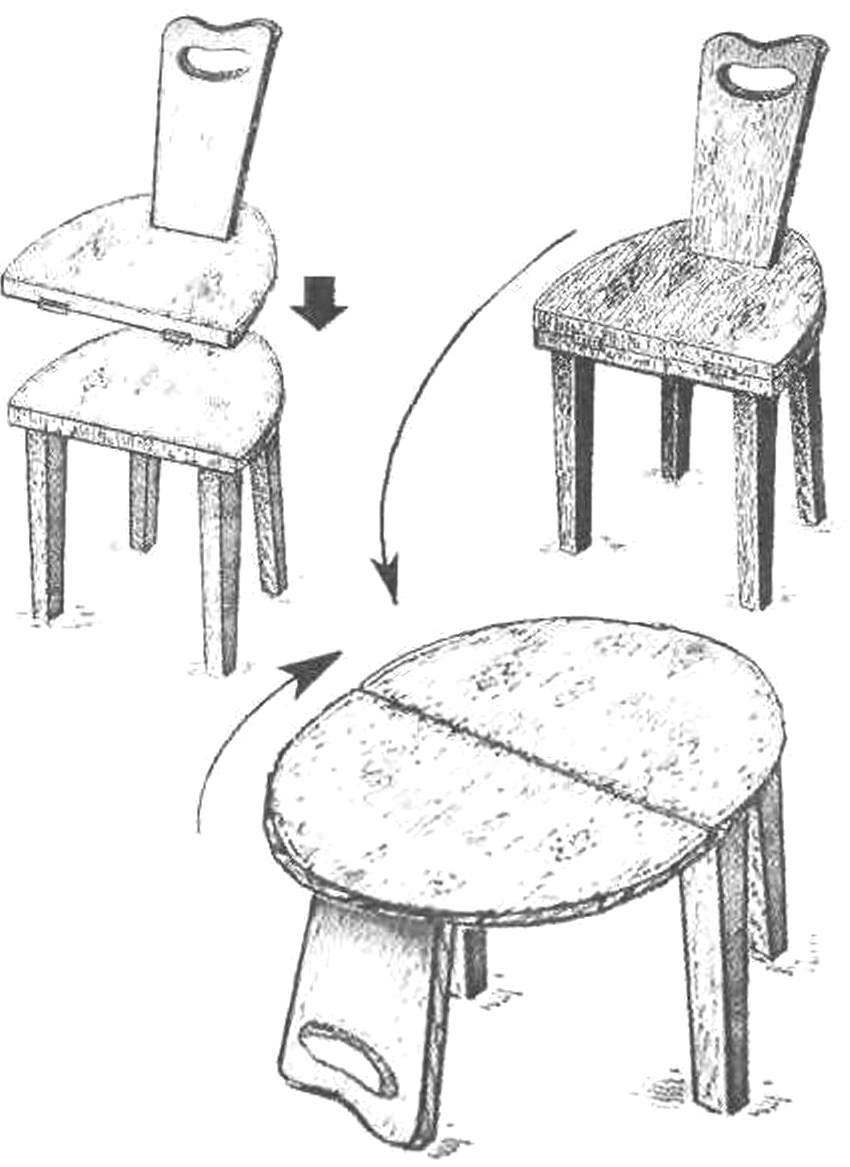 To the semi-circular platform on four legs is applied on top of the same with embedded in her Board-back: it turns out the chair. If we combine the above-mentioned half-hinges and tilting the top back down — it will be an additional support to the resulting table.
Recommend to read
LEVER HANDLED
One who is engaged in sawing wood, is constantly faced with difficulties and inconveniences that arise when a seemingly simple process — the clip blade in the jigsaw. Assistance here...
KAMA — SLICER
To prepare starch from potatoes at home I have several years helps... washing machine "Kama". To turn it into productive avometers needed very little improvement. From a round steel...