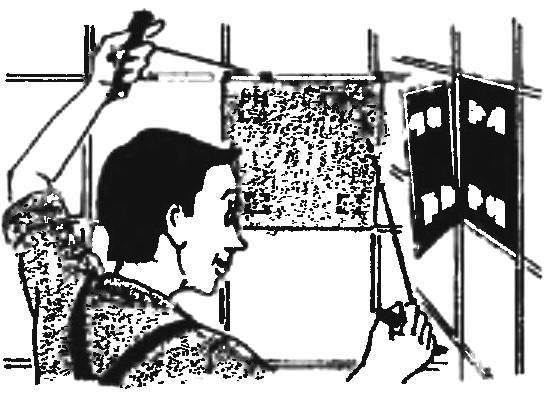 Ceramic tile is often mounted on the wall gustotertoj an oil paint. Method, of course, simple but unreliable: over time, the tile starts to move away. Easy to remove the tile to update the gluing will be a thin cable like the sellers cut up cheese or butter. It is enough to get the rope over the edge of the tiles and make them the reciprocating motion, perepelova holding the tile of the ink spots.
Recommend to read
AT THE END OF THE "NU, POGODI!"
Electronic games with liquid crystals (especially "Nu, pogodi") children love and appreciate. The disappearance of the "multisignal" a pair of WOLF-HARE "pocket" of the screen is...
AND IF HALF?
All good large plastic bags with plastic finger grips and obesitya, and designed for a solid cargo. It is a pity that in places with thorns puncture strength is reduced — often this is...