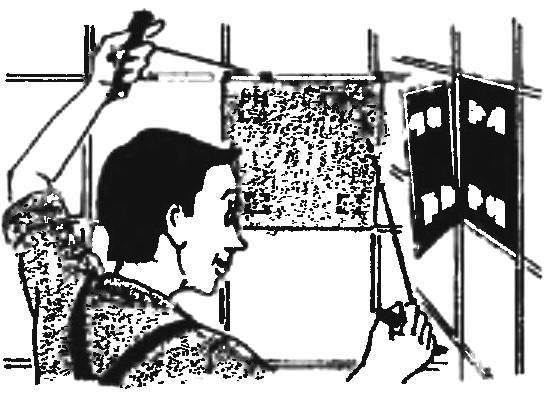 Ceramic tile is often mounted on the wall gustotertoj an oil paint. Method, of course, simple but unreliable: over time, the tile starts to move away. Easy to remove the tile to update the gluing will be a thin cable like the sellers cut up cheese or butter. It is enough to get the rope over the edge of the tiles and make them the reciprocating motion, perepelova holding the tile of the ink spots.
Recommend to read
HOUSE FOR RABBITS
Many interesting developments have been conducted of the Komsomol all-Union competition of means of mechanization for agriculture. Under section livestock unanimous approval of the jury...
RECUMBENT IN BOX
Once the attention of mushroom pickers has attracted tourist from approaching trains in bright veloform, helmet with "cello" in the case behind. Removing the box and opening his zipper,...