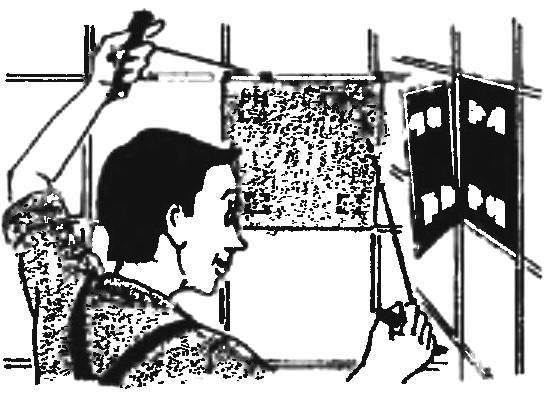 Ceramic tile is often mounted on the wall gustotertoj an oil paint. Method, of course, simple but unreliable: over time, the tile starts to move away. Easy to remove the tile to update the gluing will be a thin cable like the sellers cut up cheese or butter. It is enough to get the rope over the edge of the tiles and make them the reciprocating motion, perepelova holding the tile of the ink spots.
Recommend to read
BRUSH FOR POLISHING
  It will be a good helper in all cases where any surface is necessary to impart roughness. For example, to glue ceramic tiles on painted with oil paint the wall. You take a plate,...
MICROBALANCE
Remote nodes of the tape I smeared with homemade butter. which made from plastic bottle pipette from-under eye drops and medical needle from a syringe. Bottle thoroughly washed and...