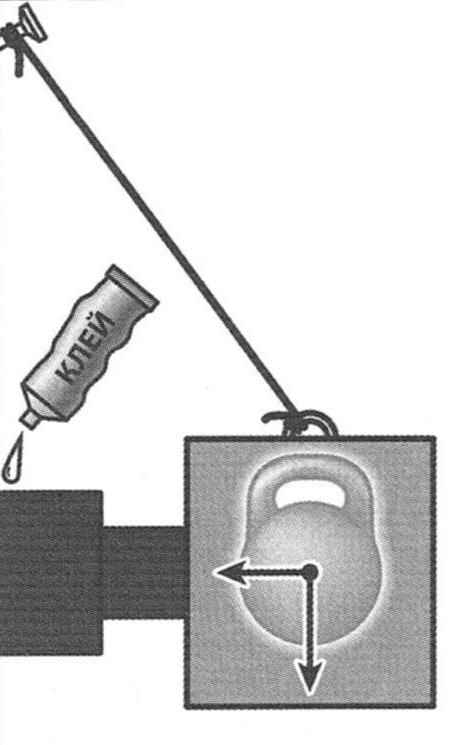 So will be able to do if you need to glue some detail to a vertical surface. There is a simple way really allows you to do in this case bezdolnogo temporary fasteners will be replaced by pressure: the load suspended as shown in the figure.
.
Recommend to read
WASHER — SCREWDRIVER?
If not at hand will be a screwdriver, do not worry: the bolt, two nuts and a washer of suitable thickness in many cases with success will help you to wrap or remove the screw or bolt.
WHO HERE HASN'T?
I think that many people were trapped on their balcony, and only left him, as the handle closed behind you doors turned and ankola you, and it will not open without help from inside the...