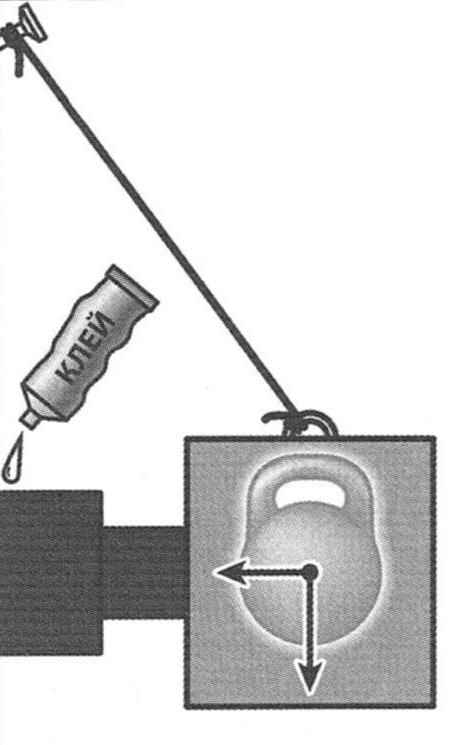 So will be able to do if you need to glue some detail to a vertical surface. There is a simple way really allows you to do in this case bezdolnogo temporary fasteners will be replaced by pressure: the load suspended as shown in the figure.
.
Recommend to read
A COMPASS CUTTER
Carefully cut a circle from the cardboard using scissors is very difficult. To help in this work can usually tsyrkul fixed in his foot, as shown in the figure, a razor blade.
WITH COTTON — TIGHT
The surfaces are usually not only previously degreased, but cleaned with sandpaper to get the roughness that increases the strength of the connection. The same effect can be achieved if...