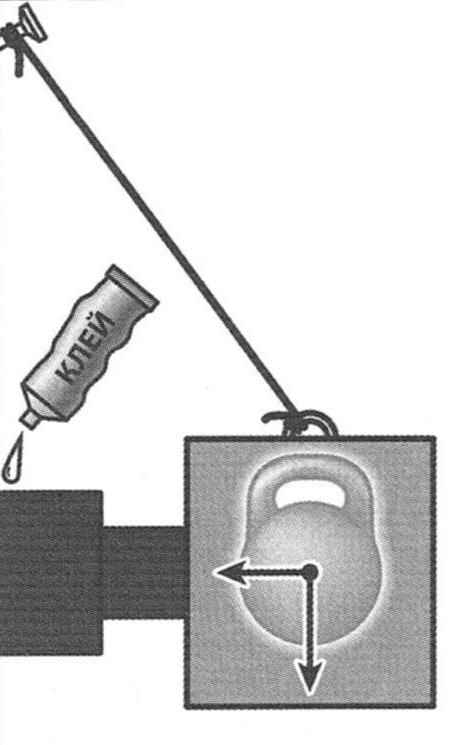 So will be able to do if you need to glue some detail to a vertical surface. There is a simple way really allows you to do in this case bezdolnogo temporary fasteners will be replaced by pressure: the load suspended as shown in the figure.
.
Recommend to read
HOMEMADE FORGE
due to numerous requests of our readers interested in the publications under this title (see No. 8, 1977, No. 5, 1978), put some more descriptions of decorative designs, metal and wood...
THE PATCH FOR THE BATH
The damaged area of enamel in the bath, you can restore yourself. To do this, first clean it with sandpaper or an abrasive stick to metal, wipe with gasoline and allow to dry. To...