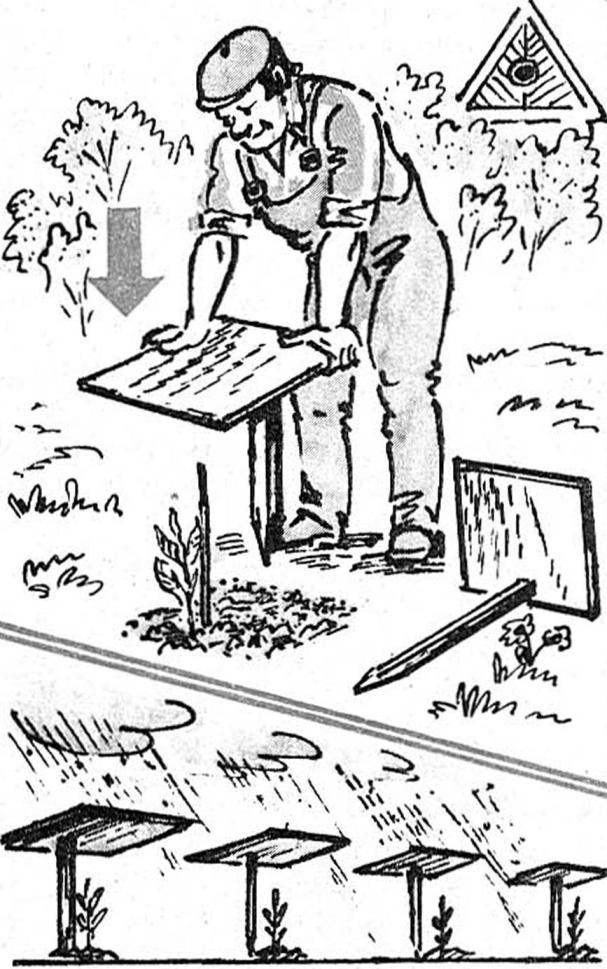 A kind of umbrella made of sharpened timber th a plywood "roof", will help protect the tomato seedlings from hot sun or a sudden hail.
Recommend to read
BABY GEAR
Searching for the correct gear for mechanisms of control model of the submarine I looked through descriptions of many designs with the aim to choose the most simple to manufacture. In...
HYDRAULIC PIPE BENDER
The main element of such a tool is a hydraulic Jack used for lift trucks. The lift is rigidly fixed on a steel baseplate to fit. On the rod of the Jack is put on a mandrel of aluminum...