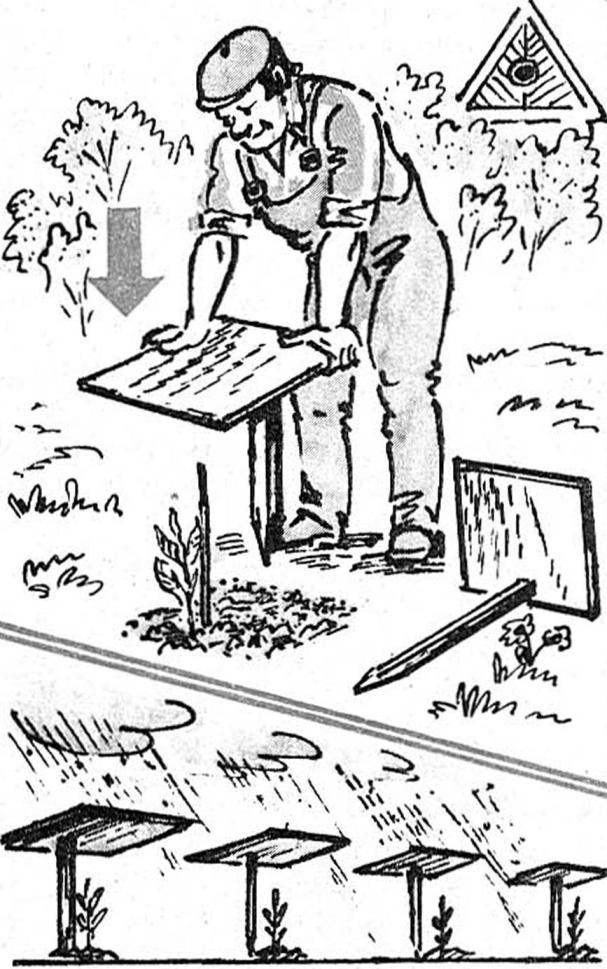 A kind of umbrella made of sharpened timber th a plywood "roof", will help protect the tomato seedlings from hot sun or a sudden hail.
Recommend to read
AND HANDS INTACT!
Sharpen the saw — a simple matter, but it has the potential to injure your fingers on the sharp teeth. Use a cut rubber hose. It is sufficient to cut: it up and push on the part of the...
PUT THE SHEET
Such works a lot on the plot, and on a garden; you have delivered you the fertile land, sand, fertilizer or coal — in all cases it is necessary to work with a shovel. The task is much...